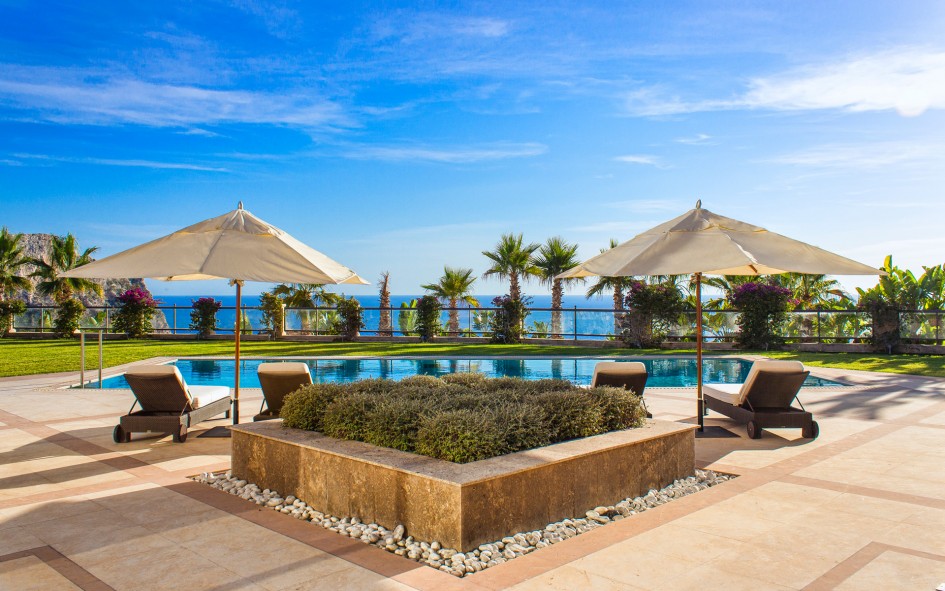 Here at Villas In Luxury, we appreciate that sometimes it can be hard knowing exactly what you are looking for when it comes to a luxury villa. Well we have decided to take some of the hard work out for you and present a selection of the best villas available and inspire you for your next Luxury Villa holiday. So, in no particular order, here are our top 10 Ultimate Collection Luxury Villas…
VILLA HARTLAND, BALI, INDONESIA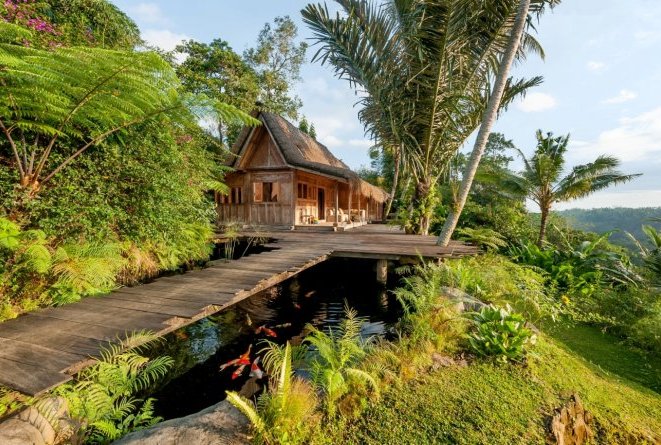 This fully staffed, 9 bed villa features a 26 metre salt water infinity pool, two bamboo meditation gazebos, large Koi pond and rice terrace views. Located closed and snug in the hills of Ubud this beautiful villa overlooks the rice paddy fields alongside the Ayung River. This Luxurious Villa is a great Bali retreat to experience just 7 miles from the center of Ubud.
Villa Hartland consists of four suites made from restored teak wood houses, with grass roofs, a large double bedroom, an elaborate bathroom, and spacious wooden deck with available space for yoga and lounging purposes. The Fourth Suite however is designed differently with a larger living and dining deck just outside the double bedroom.
Rental rates start from $920 US per night.
TAGOMAGO ISLAND, NORTH IBIZA, BALEARICS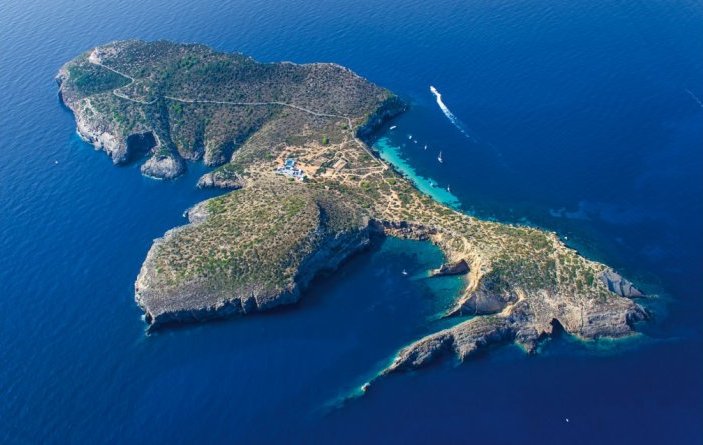 The private island of Tagomago measures 1540m x 870m and has it's own Heliport. Nestled on the centre of the island is a luxury contemporary villa sleeping 10 guests in 5 glamorous en-suite bedrooms.
The island itself features a nature reserve with bird sanctuary, a lighthouse dating back to 1909 and ample of country pathways ideal for walking and jogging. The island offers an intimate hideaway, a perfect getaway for selective clientele, close to Europe's most idyllic island of Ibiza, yet who seek the ultimate in luxury combined with privacy & discretion.
The Villa features a 145m2 swimming pool, jacuzzi, sauna and an out door gym! It also has a beach grill and barbecue, sunrise and sunset chill out areas and boules green!
Its beaches and moorings lie on the west coast, providing guests with excellent opportunities for swimming, diving and all types of water sport. Here, there is a small jetty in a protected bay, just like that of a private port. This area of the island is easily reachable by boat or helicopter, within minutes from the cosmopolitan town of Ibiza.
Rental rates start from €20,000 per night.
SULUWILO, VAMIZI ISLAND, MOZAMBIQUE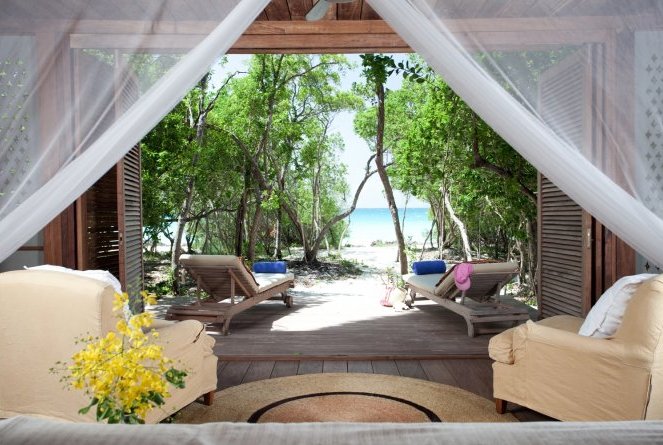 Suluwilo (meaning 'forest weaver' in Kimwani) is a 5 bedroom private villa, sleeping up to 12 people. It lies within 3 acres of forest along a pristine white beach. There are 4 en suite double/twin rooms and 2 children's rooms.
There is a sunken Arab courtyard and a 'lookout' tower with spectacular views across the ocean. A beach gazebo offers the perfect setting for beach barbeques and a children's games room with table-tennis, TV, books and board games sits above the dining room. Suluwilo's real charm is in the 'dhow sail' roofs, inspired by the traditional dhow fishing boats in the area. The palm thatched roofs are carefully angled to catch the sea breezes, keeping the villa cool and fresh throughout the year.
The villa is staffed with a private chef and hospitality team and has its own 4×4 car with driver. An array of sailing boats and kayaks are available to its guests along with fishing, diving, nature walks, community visits and picnics.
Rental rates start from $39,750 per week.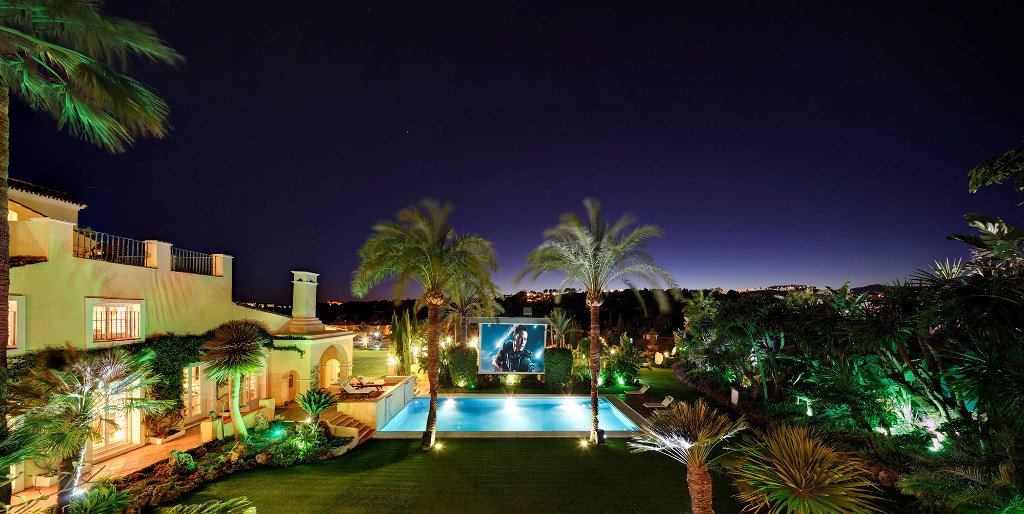 Built in a classical château style yet with all modern amenities, Villa Poniente is arranged across two properties and has no less than eight bedrooms as well as a staff apartment. With complete privacy, seclusion, security and services – this is the dream venue for a holiday or memorable celebration.
The Villa features an oversized outdoor heated swimming pool, grand outdoor cinema, two indoor cinemas, 14 flat screen plasma televisions and a spa area with sauna, steam room and jacuzzi!
This villa is also a golfers dream, with five of Marbella's most celebrated golf courses, including Robert Trent Jones-designed Las Brisas, within walking distance. Marbella Old Town is 8km or ten minutes drive. Beaches are just 3km or six minutes drive.
Rental rates start from €14,000 per week.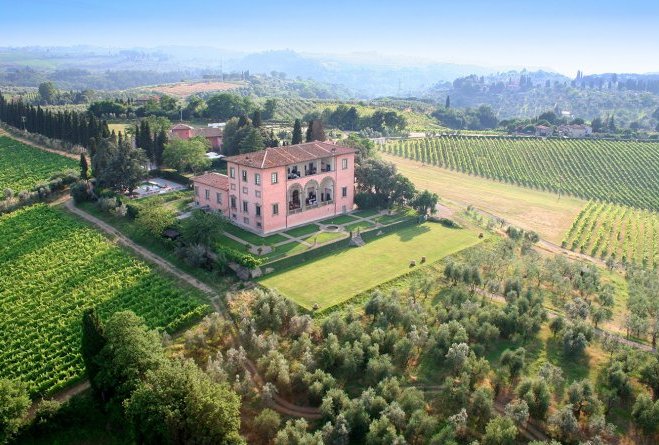 Villa Machiavelli's restoration has ensured that this wonderful 15th century, historic home, once belonging to the Machiavelli and Mazzei families, has been brought sumptuously into modernity, ready to face the next century with many of its fabulous frescoes re-discovered under layers of paint and plaster. Of course many features have been modernised and the property re-furnished, but such was the quality of some of the property's original features that these have endured to the present day. Think bathrooms of rare marble, perfectly cut and joined, from quarries now no longer mined, stone and parquet flooring, antiques and many superb pieces of artwork.
The villa features an outdoor swimming pool, helipad and has its own wine cellar. The villa's proximity to Renaissance Florence, close enough to dip in and out of the city's wonderful thoroughfares and delicious cafés, its incredible shopping and dining and the rich array of art galleries and museums, combined with its spectacular views across perfect swathes of Chianti countryside makes it one of Tuscany's most desirably located larger properties.
Rental rates start from £25,000 per week.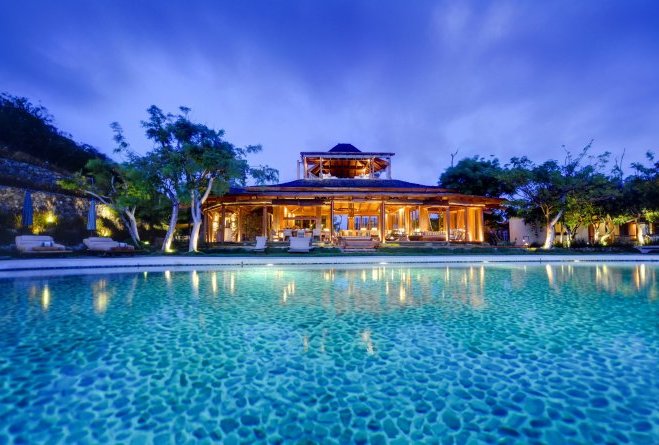 Opium consists of 1 main house and 2 guests cottages.This tranquil and contemporary property boasts a 72 foot swimming pool in the main house' gardens and a 47 foot swimming pool in the cottage gardens. It also features a home cinema, gym, office and immaculately landscaped gardens.
Set in its hilltop oasis in the centre of the island of Mustique, it has unparalleled panoramic views which can be appreciated from the various dining terraces and pool.
Nearby there are plenty of activities to partake in including diving, windsurfing, horse riding and for the less extreme there are ample nature walks and fitness trails.
Rental rates start from $30,000 US per week.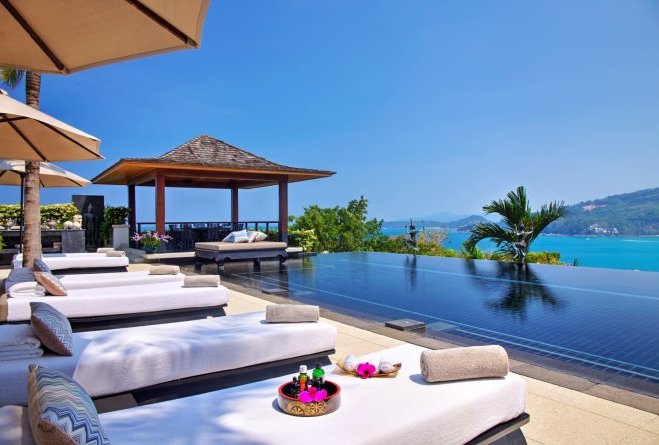 This fully staffed villa sleeps up to 14 guests in 2 master suites and 5 bedrooms. It features a massive 24 X 7m infinity pool with views overlooking Kamala.
No expense has been spared to create this villa, the detailed architecture, interior design and functional living all situated to perfectly compliment the natural beauty, the villa is a work of highly functional art, providing a beautiful, elegant and extremely opulent living space.
Not only does the villa have an infinity pool, but it also features a spa room, media room, jacuzzi, outdoor lounge all topped off with spectacular views.
Rental rates start from $2,900 US per night for the whole villa.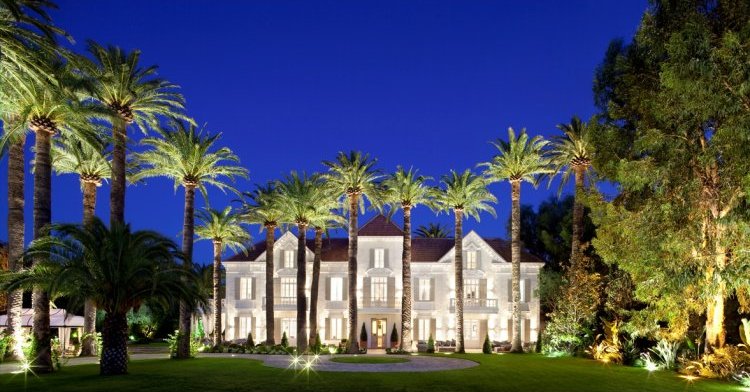 Within a champagne pop of the harbour is the inimitable Château St Tropez, sleeping 16 guests in 8 king size, en-suite bedrooms.
It's hard to believe that such an enormous and fabulous property can be hidden away so close to the town of St Tropez, but behind inconspicuous gates, you will find the Château St Tropez estate. On one side of the estate, the Château, a glamorous, maison de maitre, and at the other, La Maison des Etoiles, a stylish but more intimate 'guest house', with independent terraces and living areas.
The château features a 16m swimming pool, home cinema, bar area and it even offers an unpacking service.
Rental rates start from £24,590 per week.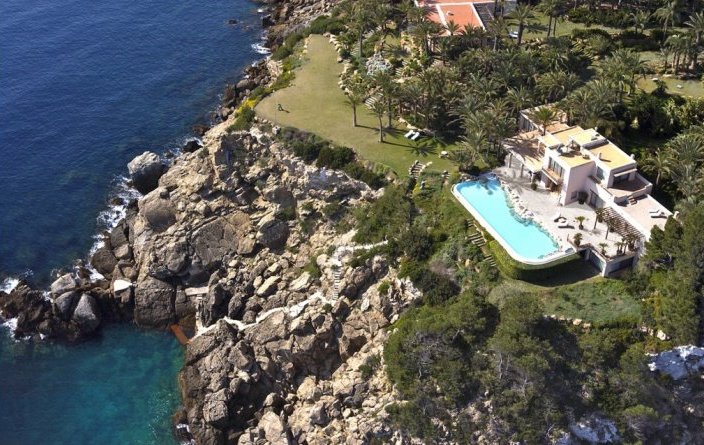 Located on one of the most attractive private estates in Ibiza, Blue Bay has a spectacular location on the cliff tops with direct access to its own secluded cove for water sports and relaxation.
Sleeping 16 guests in 8 en-suite bedrooms, the villa boasts a 20m infinity swimming pool with uninterrupted views over the Mediterranean sea, a 40m Olympic style lap pool for training (or fun!) located amongst the palms and trees to the west of the property, a tennis court with floodlights & tennis house plus equipment for self coaching to name a few!
The villa is fully staffed with 4 kitchen staff, 6 hospitality staff, 4 drivers and 4 cleaners!
Rental rates start from €50,000 per week.
For more information on any of the villas features, or indeed any of our other villas, please do not hesitate to contact the team at Villas In Luxury, either by e-mail or by calling +44 (0)1202 203656.