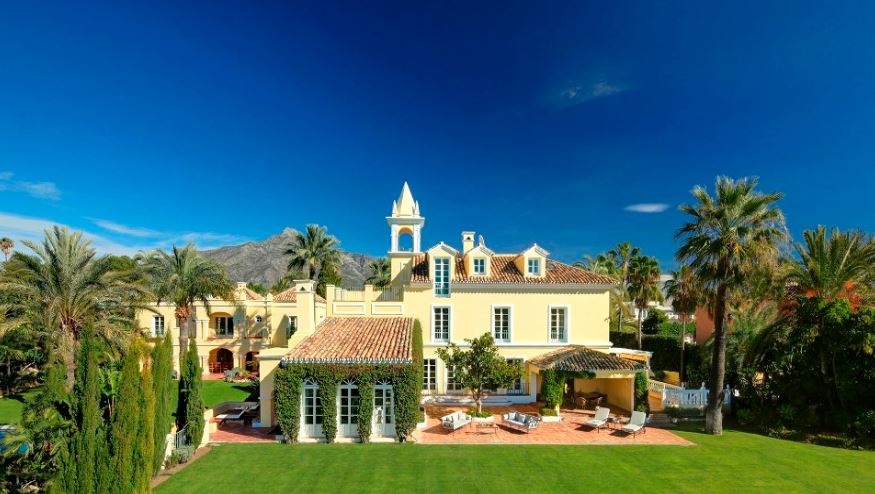 As many of you know, here at Villas In Luxury we also have a couple of brands dedicated to the best luxury ski chalets in the Alps. We have Ski In Luxury which offers over 700 luxury chalets and Ultimate Luxury Chalets which has the top 100 of these 700 properties. This got me thinking, what if we did the same for Villas In Luxury and offered the best of the best. Which of our villas would make the cut? Well, across the World we have some amazing villas so I had to whittle it down a bit. Here, therefore, are my top 5 luxury villas in Europe. What do you think?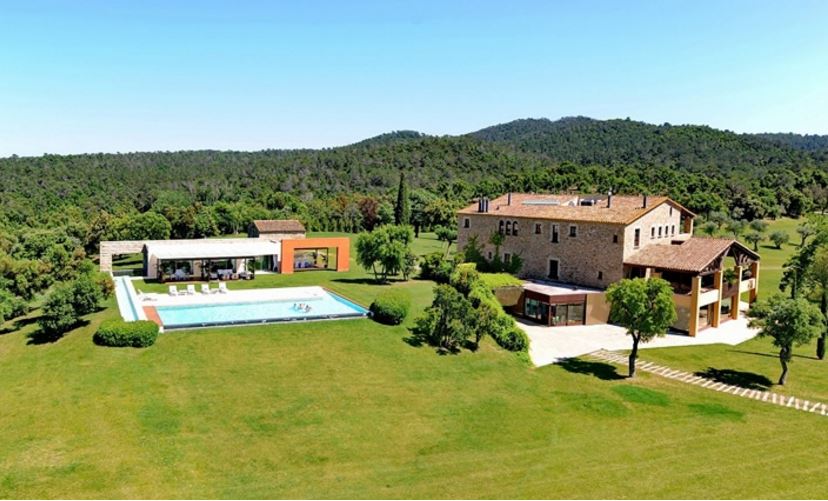 If you are looking for a luxury villa in Spain then Mas Mateu on the Costa Brava should definitely be considered. Mas Mateu has to be one of the most in demand properties that we offer. The villa is in demand by the rich and famous, with footballers and celebrities regularly frequenting the property. They are drawn by the privacy of the villa and the lush green grounds and gardens.
It is a converted Catalan Estate that has beautifully blended the traditional stone work and history with contemporary furnishings and facilities. This luxury villa on the Costa Brava has amazing views over towards the Pyrenees mountain range and an array of facilities that ranges from a large outdoor swimming pool to a cinema and gym. They have even managed to fit an elevator into this beautiful old Catalan Villa.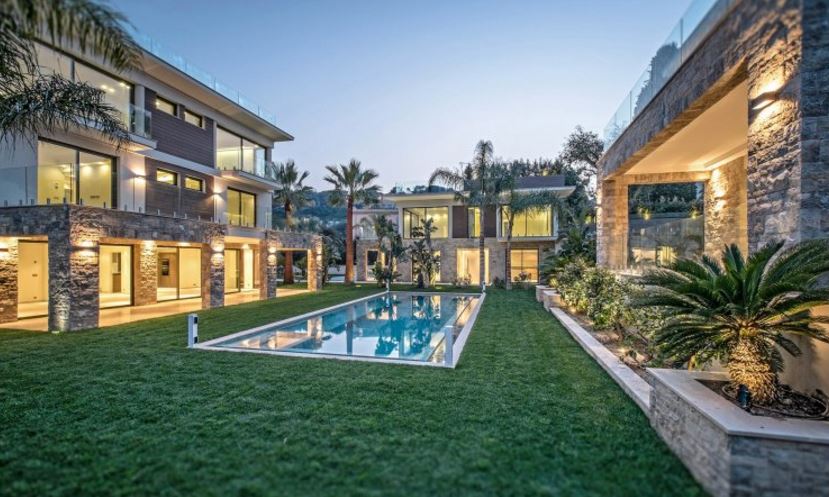 Domaine Mareeba is made up of three modern villas which, when combined, can accommodate up to 24 guests. Between them they share large gardens and two infinity pools. Every aspect of this grand estate has been designed to give a light open-plan yet subtle, state-of-the-art retreat. The large roof terraces offer sublime views of the neighbouring harbour and surrounding bays.
These are the perfect luxury villas for families who are looking to all be together in one location but who want the privacy of their own space at the end of the day. It should surely be considered as one of the most luxurious villas in the South of France.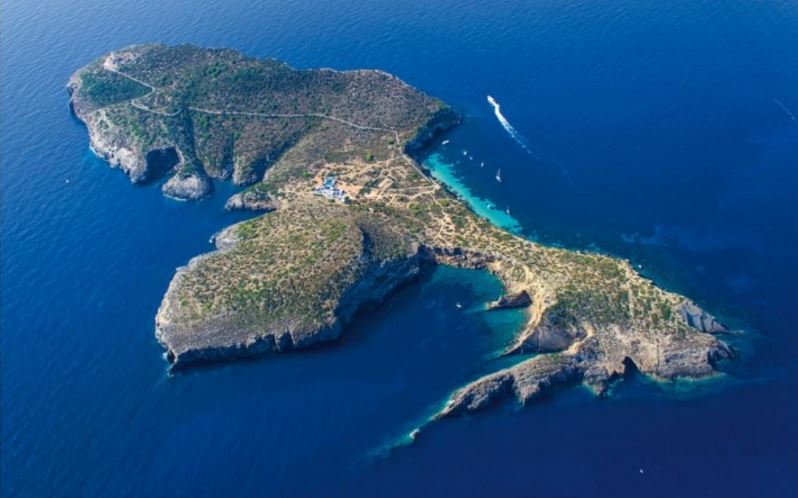 We couldn't compose a list of the most luxurious villas in the Europe without including the amazing Tagomago Island, just off the coast of North Ibiza. If peace and tranquillity is what you're looking for then this private island will offer you just that. The Tagomago Villa is set in the heart of the small island and can sleep up to 10 people.
You have all the facilities that you'd expect of a luxury villa in Ibiza such as an outdoor swimming pool, gym, heliport etc, but you also have some that you wouldn't expect, including a lighthouse built in 1909.
The staff in the villa will take care of you meaning you are free to relax and take in the incredible 360 degree panoramic sea views and views toward Northern Ibiza. Is this the best luxury villa in the Balearics? I think so!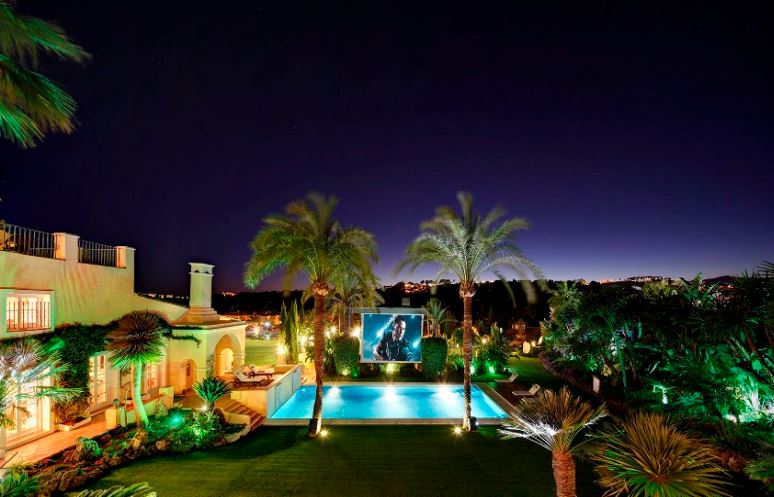 When thinking of Ultimate Luxury Villas I also wanted to consider Ultimate Luxury Resorts. In Spain there are few more luxurious resorts than Puerto Banús on the Costa Del Sol. Close to Marbella, this is where you will find multi-million Euro mega-yachts moored up in the Marina surrounded by supercars and elegantly dressed sun worshippers.
Villa Poniente is one the best luxury villas in Spain. This huge villa can accommodate 16 people within the 4,000 square metre plot of beautifully maintained grounds. The outdoor swimming pool doubles up as an outdoor cinema. You can relax in the swimming pool whilst watching your favourite movies. Should you wish to take your movie viewing inside then you have a choice of not one but two indoor cinemas.
Due to the amazing facilities that this villa offers and the very high levels of security, this villas is often rented by the rich and famous looking for the ultimate luxury villa in Spain.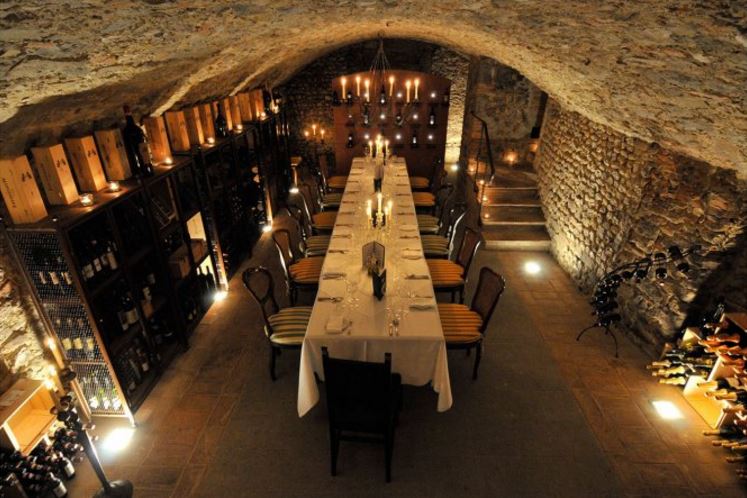 Villa Machiavelli is very different to most of the luxury villas that we offer. It is a beautiful 15th Century Tuscan mansion that has been delicately renovated to offer a traditional Italian home complimented by modern luxury fixtures and fittings.
Whilst renovating, they found beautiful frescoes that had been hidden by plastered walls for many years. The villa has large terraces and an indoor swimming pool and is the perfect venue for those looking for a luxury villa in Italy to get married in. The views from the villa of the surrounding hills are sublime and the garden are well manicured.
The villa is located close to Renaissance Florence where you can nip in and out of the city's wonderful thoroughfares and delicious cafés. You can enjoy its incredible shopping and dining or marvel in the many art galleries and museums.
This luxury villa in Tuscany is the perfect destination for those looking for a large luxury villa in Italy. It can accommodate up to 20 people in a comfortable and luxurious setting.
Finding the best luxury villas in Europe was a tough ask, there are so many great luxury holiday homes to choose from. I would hope that you'd agree that the properties above are all amazing in their own unique way. Each villa has something individually outstanding about them, something that would make you want to stay in them and experience them for yourself. So what are you waiting for? If you're looking for a villa such as the one above then call us today on +44 (0) 1202 203 656 or send us an email.