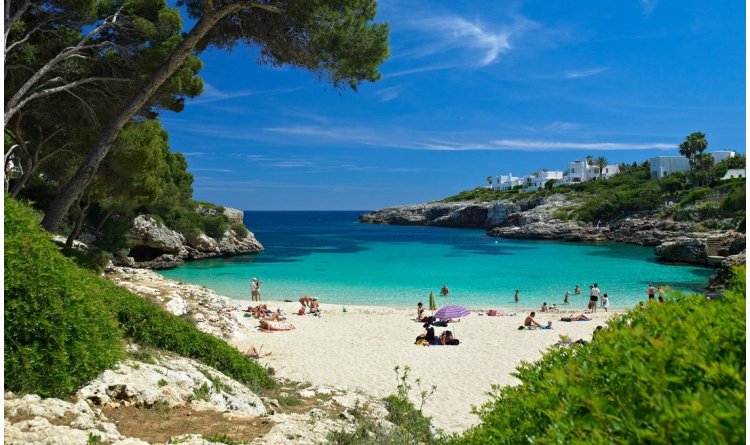 Mallorca or Majorca, whichever way you are inclined, is a sun-kissed island based off the coast of Spain. With some of the hottest weather patterns in Europe it is clear to see how this has become a favourite destination for luxury villa holidays for families and friends alike. During the peak summer months temperatures can soar to above 30 °C with an average climate of approximately 24 – 25 °C throughout July and August.
Now that the summer season is steadily creeping up on us, I wanted to give you my personal recommendations on which beaches to visit on this beautiful island for your next luxury villa holiday in Majorca.
Playa Del Mago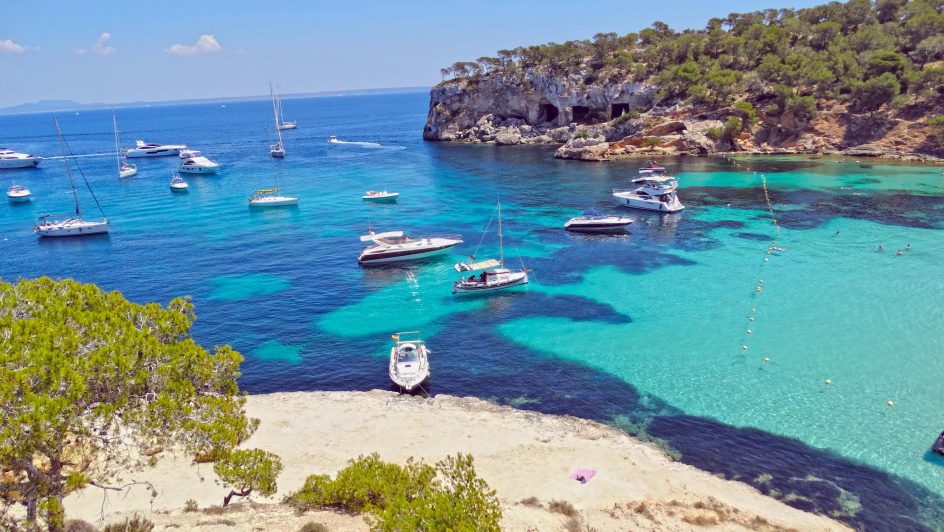 Playa Del Mago is one of my favourite spots to visit whilst on a summer holiday in Majorca! The bay is located to the South West of Palma and is split into two coves with picturesque clear waters. It is perfect for a day out from your luxury villa to get that tan you want to achieve or to take in the incredible scenery this cove has to offer. This is also a great location for those who will be travelling around the island by boat with plenty of space to anchor up and enjoy a spot of lunch in paradise! A must to see on your next luxury villa holiday in Mallorca.
Playa de Mondrago
The bay of Mondrago located to the south East of Majorca offers crystal clear waters that will blow your mind! Partner this up with white sandy beaches and you have the dream location for your next luxury beach holiday in Mallorca. Located in a natural park this beach offers good restaurants and access across a pine walk path that crosses over the bays jagged rocks, linking it with the beach and bay next door S'Amarador. This allows you to enjoy two incredible beaches with ease. Similarly to Del Mago, I would highly recommend coming here by sea as the waters across the bays are beautiful and offer a blissful location to have lunch or go snorkelling.
Es Trenc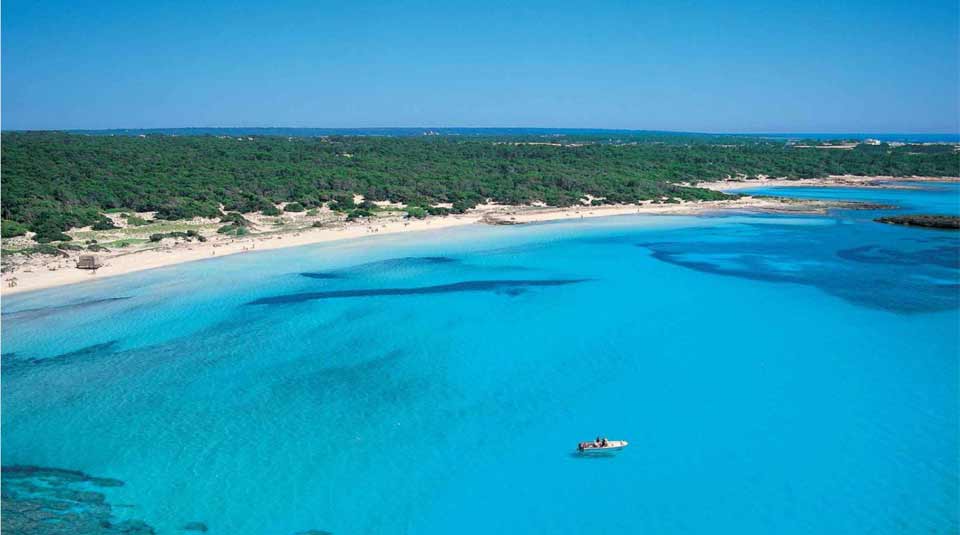 The beach of Es Trenc is 3 kilometres long with untouched turquoise waters that offer an idyllic setting! This has got to be one of the most beautiful spots I have had the chance to visit on the Island with white sand and endless amounts of clear water for you to enjoy. Although a hot spot for tourists, this is really worth a visit whilst on the island and it provides easy access from Palma being approximately 45 minutes to the South East by car.
Camp de Mar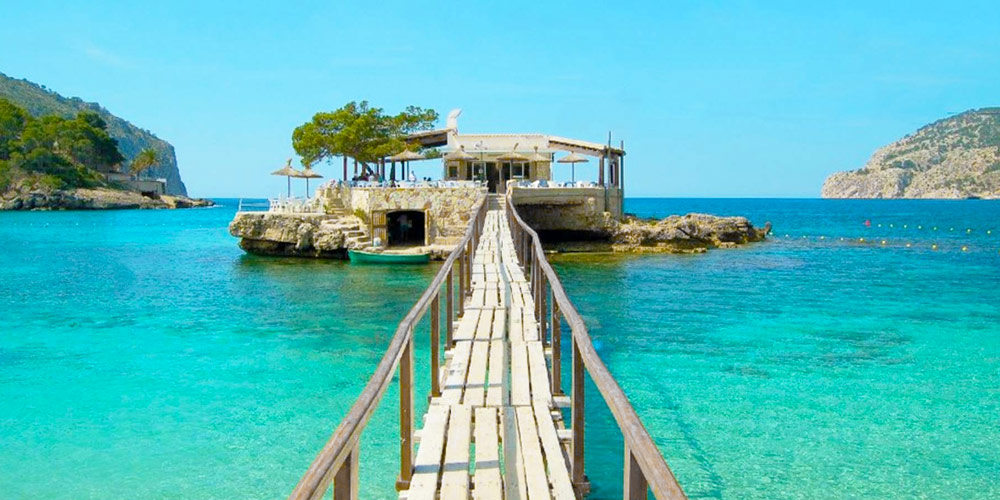 Camp de Mar located in the municipality of Andraxt and South West of Palma by approximately 50 minutes. It is by far one of the most beautiful spots to spend your luxury summer holiday in Mallorca. With a plethora of restaurants including the beautiful Illeta restaurant pictured above located on its own small island, this is a beach that ticks all the boxes. The food at Illeta is exceptional and is great place to have your lunch whilst watching the world pass by in paradise.
Cala d'Or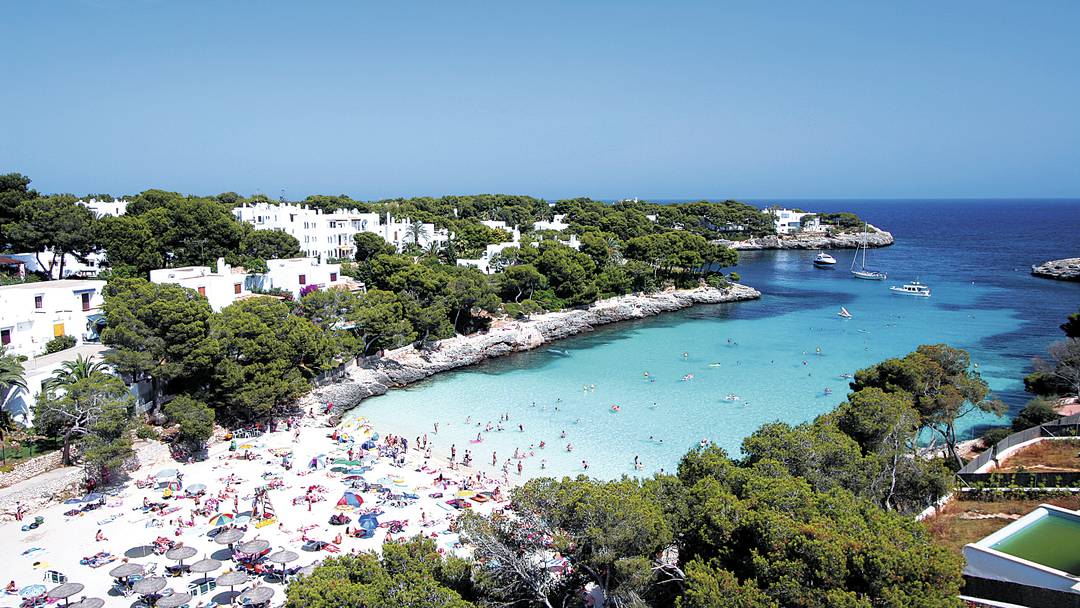 Cala d'Or is located in a similar location to de Mondrago on the East side of Mallorca just past the small settlement of Santanyi approximately 20 minutes away. This beautiful little bay offers good bars and restaurants for you to choose from along with a good position to access the islands capital Palma.
If you would like to visit these Balearic paradise beaches then get in touch as we have a variety of properties on offer that will provide you with the perfect villa holiday in Majorca.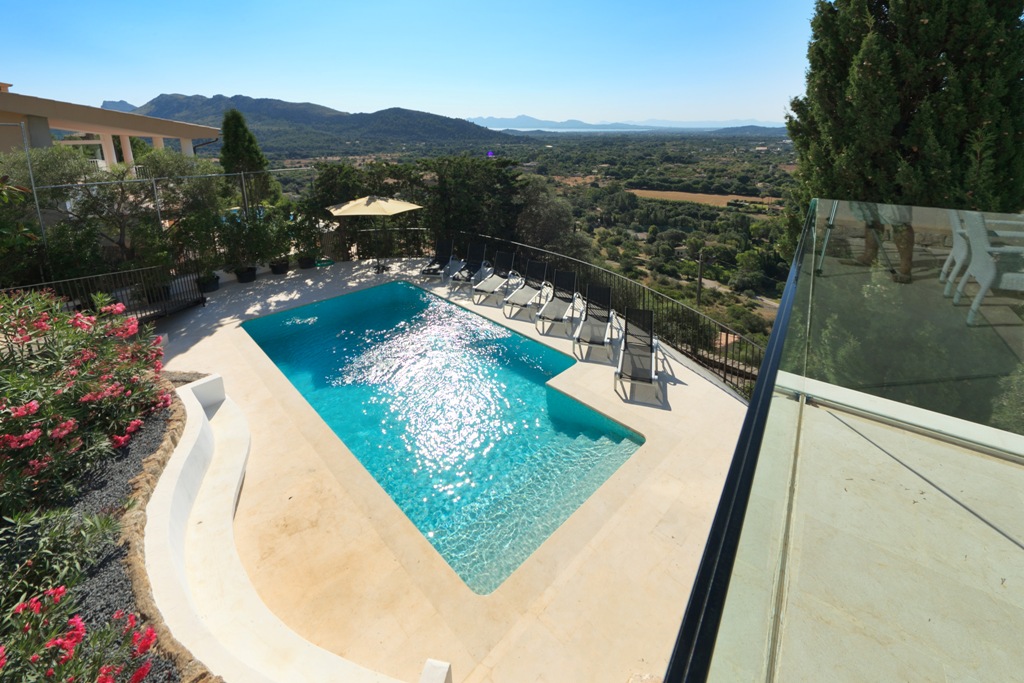 Villa La Font offers affordable luxury in Mallorca and includes the features of an outdoor heated pool, large terrace areas overlooking Majorca and is furthermore fully staffed including the services of a nanny and chef. Please note that food is an additional cost. The prices range from £5,500 to £9,000, a great option for your next luxury villa holiday in Mallorca.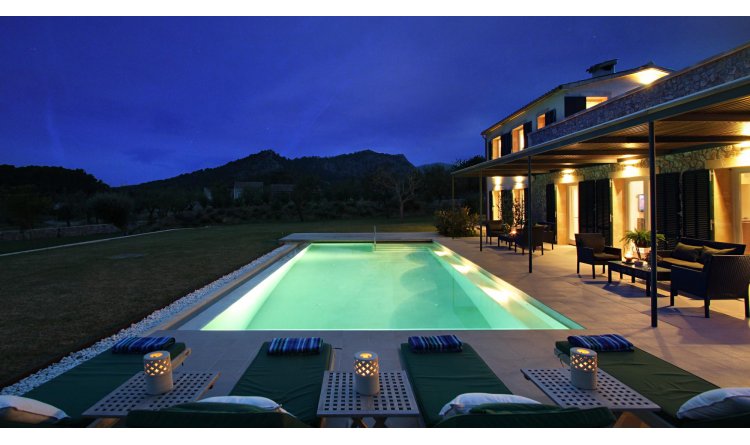 Villa C'Awanui is a luxury villa located in close proximity to old-town Pollensa with its Roman influences making it a beautiful destination to visit on the island. This contemporary luxury villa is finished immaculately with the facilities of a pool pictured above. Prices for the Villa start from £5,095 and additional services of a chef are available on request.
I hope that I have given you a good insight into where to head on your next luxury villa holiday to Mallorca. We have a whole variety of properties on the island that will provide you with an unforgettable family summer holiday in the Balearic islands.
Make sure to keep up to date with our social media channels by visiting our Twitter and Facebook pages. If you would like to make and enquiry regarding one of our properties then get in touch via email or on +44 (0) 1202 203 656.