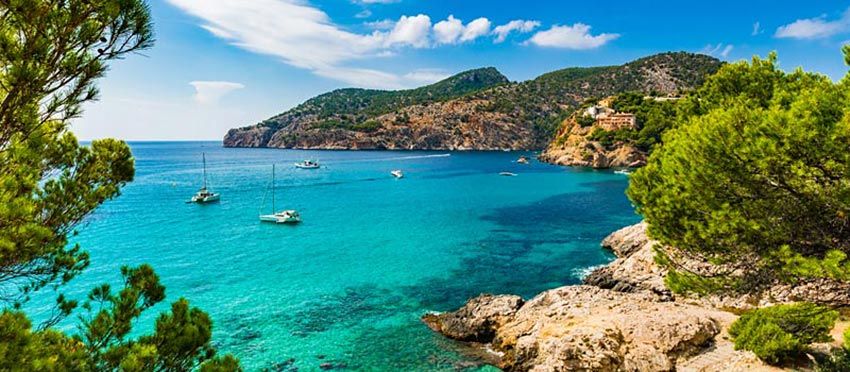 Mallorca or Majorca, whichever way you are inclined, is a sun-kissed island based off the coast of Spain. With some of the hottest weather patterns in Europe it is clear to see how this has become a favourite destination for luxury villa holidays for families and friends alike with many stunning luxury beach villas in Mallorca. During the peak summer months temperatures can soar to above 30 °C with an average temperature of approximately 24 – 25 °C throughout July and August. I wanted to give you my personal recommendations on the best beaches in Mallorca to visit during your next luxury beach villa holiday…
Video Credit: Everton e Dani Pelo Mundo via X Mallorca
Playa Del Mago is one of my favourite spots to visit whilst on a summer holiday in Majorca! The bay is located to the South West of Palma and is split into two coves with picturesque clear waters. It is perfect for a day out from your luxury beach villa in Mallorca to get that tan you want to achieve or to take in the incredible scenery this cove has to offer. This is also a great location for those who will be travelling around the island by boat with plenty of space to anchor up and enjoy a spot of lunch in paradise! A must to see on your next luxury villa holiday in Mallorca.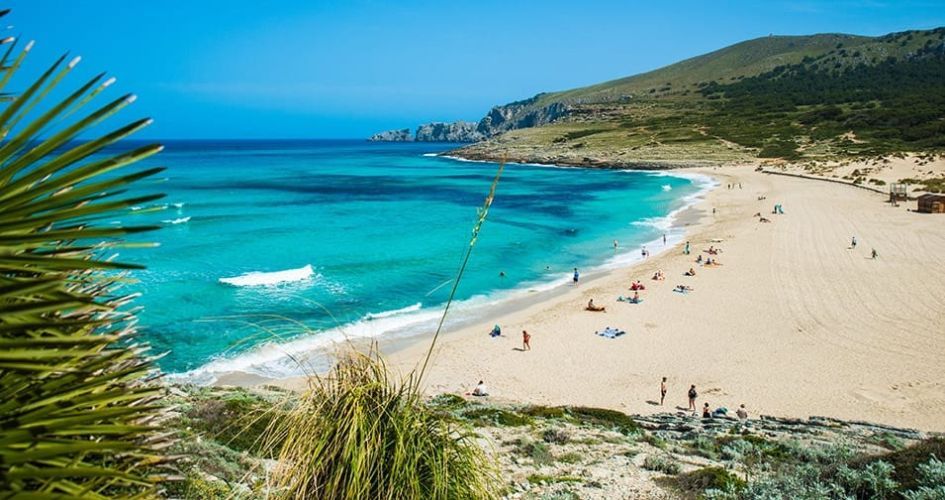 Next on the list of the best 10 beaches in Mallorca is the stunning Cala Mesquida. Located on the north-east of the island it is one of the only beaches in Mallorca for surfing. Surfers will usually get the best conditions off-season, whilst during the height of the summer, Cala Mesquida is great for swimming and paddle boarding.
It is one of the more natural beaches in Mallorca, with just one restaurant and one snack bar (although lots more choice nearby in Capdepera or Artá), and attracts a variety of beach visitors from walkers to relaxers!
Video Credit: Mallorca Beaches
The bay of Mondrago located to the south East of Majorca offers crystal clear waters that will blow your mind! Partner this up with white sandy beaches and you have one of the best beaches in Mallorca. It's quite simply the dream location for your next luxury beach holiday in Mallorca. Located in a natural park this beach offers good restaurants and access across a pine walk path that crosses over the bay's jagged rocks, linking it with the beach and neighbouring bay of S'Amarador. This allows you to enjoy two incredible beaches with ease. As with Del Mago, I would highly recommend coming here by sea as the waters across the bays are beautiful and offer a blissful location to have lunch or go snorkelling.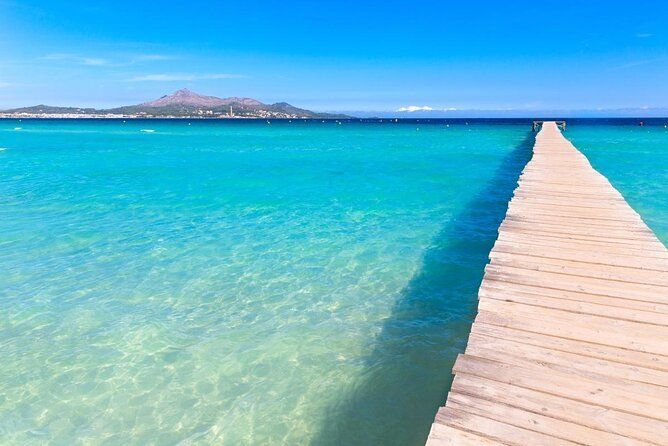 A Blue Flag beach in Mallorca, Playa de Muro is the largest sandy beach in Mallorca covering nearly 6km. With the beach being so long, there is something for everyone with sections that have lots of amenities, to quieter areas which are more peaceful.
Playa de Muro is one of the best beaches in Mallorca for families. Its shallow waters, easy access, onsite facilities and child-focused activities means the whole family will be happily occupied for hours on end. Not to mention an impressive choice of water sports for the older children and adults!
Video Credit: Mallorca Beaches
The beach of Es Trenc is 3 kilometres long with untouched turquoise waters that offer an idyllic setting! This has got to be one of the most beautiful beaches in Mallorca I've had the pleasure to visit, with white sand and endless azure water to enjoy. Although a hot spot for tourists, this is really worth a visit whilst on the island and it's easy to access from Palma being approximately 45 minutes to the South East by car.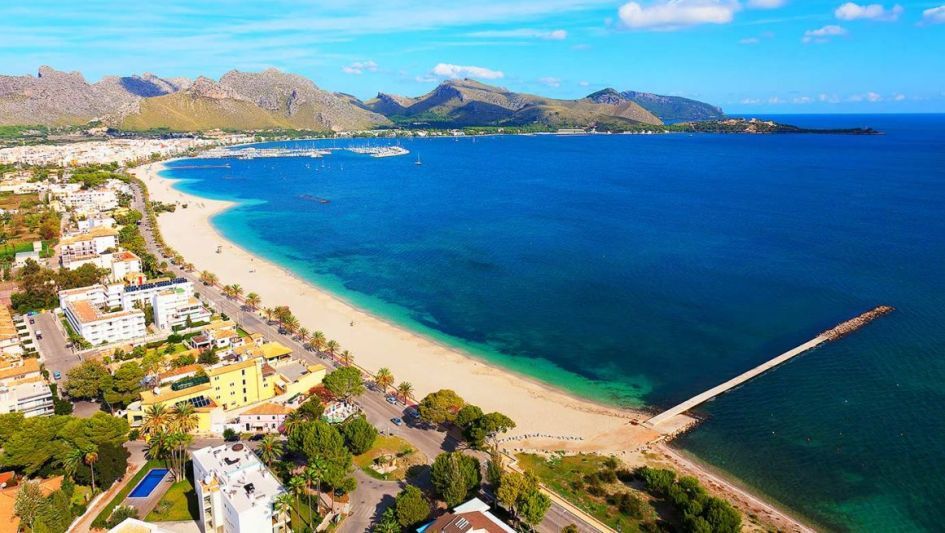 Located in the north of Mallorca, this Blue Flag, white sandy beach is 1.5km long and offers the perfect spot for water sport enthusiasts. Whilst Playa de Port Pollensa is said to be the best beach for windsurfing in Mallorca, you can also try your hand at water skiing, paddle boarding, jet skiing, banana boating and kayaking. You can even head out on a boat tour and go dolphin spotting!
Back on the beach, try your hand at volleyball, relax on one of the many sunbeds available to rent, or head a little further away from the main development to find some natural shade to escape the heat. Playa de Port Pollensa is not short of beach bars and restaurants, so it is the perfect day out from your luxury villa in Mallorca. With so much to do, it's not hard to see why this is one of the best beaches in Mallorca.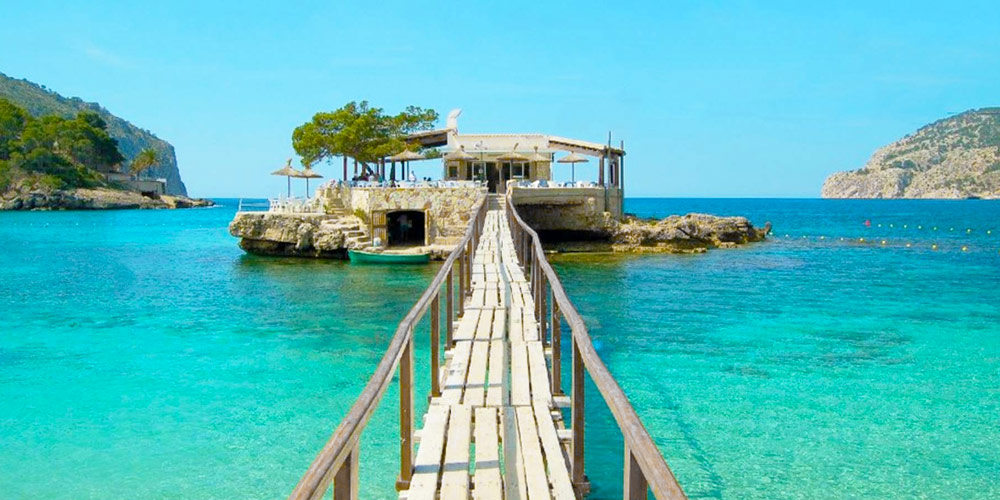 Camp de Mar located in the municipality of Andraxt and South West of Palma by approximately 50 minutes. It is by far one of the most beautiful spots to spend your luxury summer holiday in Mallorca. With a plethora of restaurants including the beautiful Illeta restaurant, pictured above and located on its own small island, this is a beach that ticks all the boxes. The food at Illeta is exceptional and is the perfect choice for a spot of lunch whilst watching the world pass by in paradise.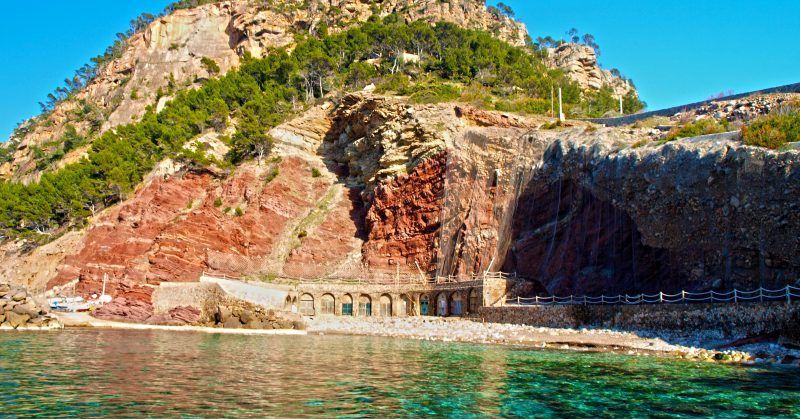 Being on the edge of the UNESCO Tramuntana mountain range, Cala Estellencs is a small and pebbly beach characterised by its steep, rocky coastline. It makes my list of the best beaches in Mallorca for its crystal clear waters, ideally suited to snorkelling, and unrivalled sunsets. It offers a haven to escape the tourist crowds.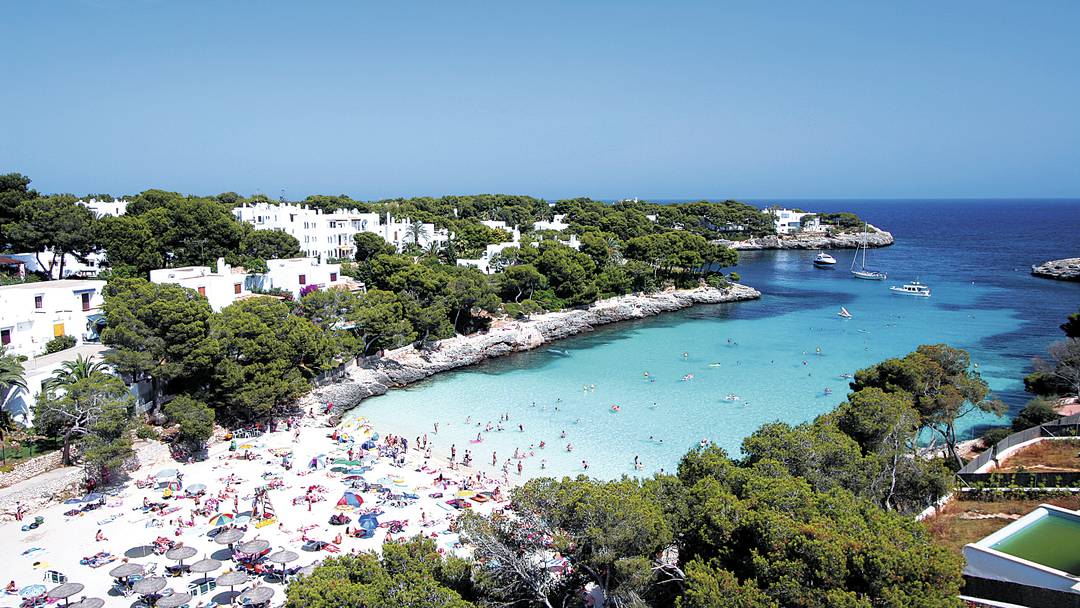 Cala d'Or is located in a similar location to de Mondrago on the East side of Mallorca, just past the small settlement of Santanyi approximately 20 minutes away. This beautiful little bay offers a selection of bars and restaurants to choose from along with a convenient position to access the island's capital Palma.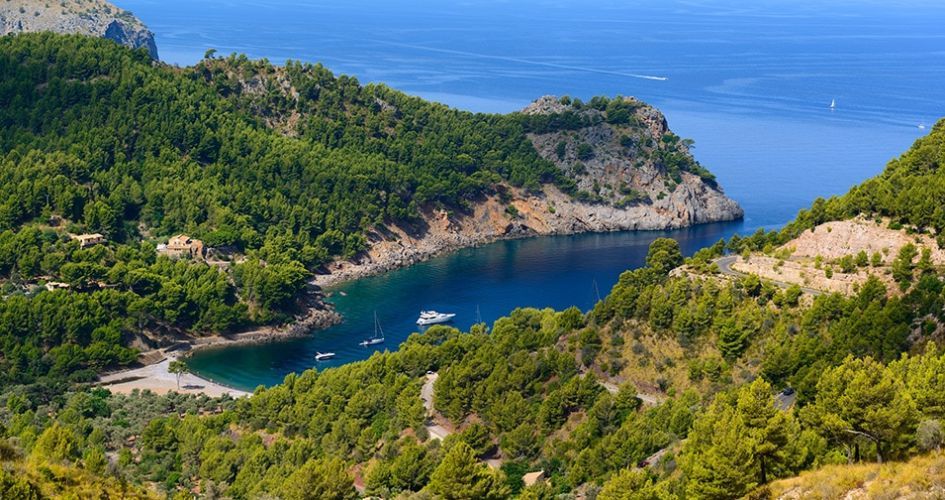 On the northwest coast is the stunning and arguably the most romantic beach in Mallorca. Cala Tuent is a remote and quieter cove with jaw-dropping views of the Serra de Tramuntana mountains. One of the only accessible beaches on this coastline, you can drive down winding mountain roads, take a hiking trail or even consider a boat excursion.
It's a popular beach with locals and is the perfect spot to escape the mass tourist crowds. Being one of the most secluded beaches in Mallorca, Cala Tuent doesn't have the infrastructure or facilities like the more mainstream beaches. However, it is a fantastic spot for snorkelling and swimming, as well as enjoying a romantic picnic at sunset.
If you would like to visit these Balearic paradise beaches then get in touch as we have a variety of properties on offer that will provide you with the perfect villa holiday in Majorca.
Luxury Villas Near Beaches in Mallorca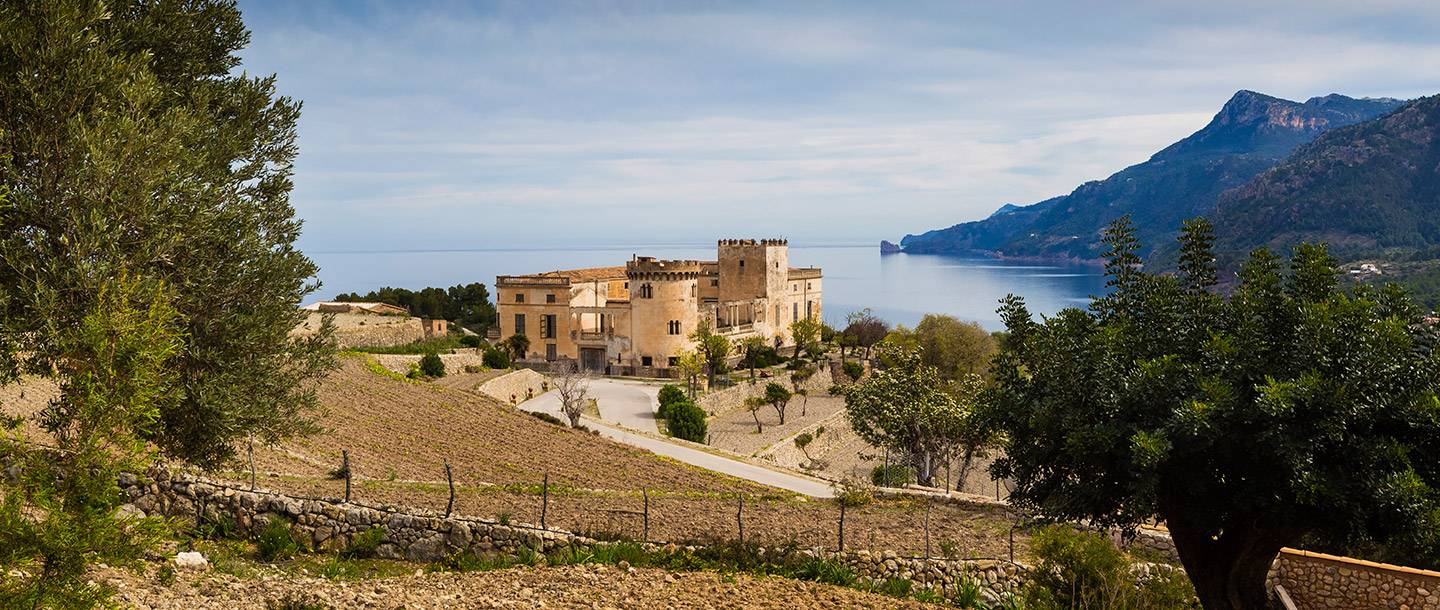 Located on the west side, the Son Bunyola luxury villas in Mallorca are not to be missed. On an impressive 680 acre estate are three luxury villas, Sa Terra Rotja (8), Son Balagueret (8) and Sa Punta de S'Aguila (10), which can be rented altogether or individually. The set up is perfect for large group holidays, or luxury family holidays in Mallorca as each villa features an outdoor pool, flexible service, a shared tennis court and nearby access to a pebble beach. If you head a little further afield and fancy having a go at snorkelling in crystal clear waters, Cala Estellencs is just a 30 minute drive down the coastline.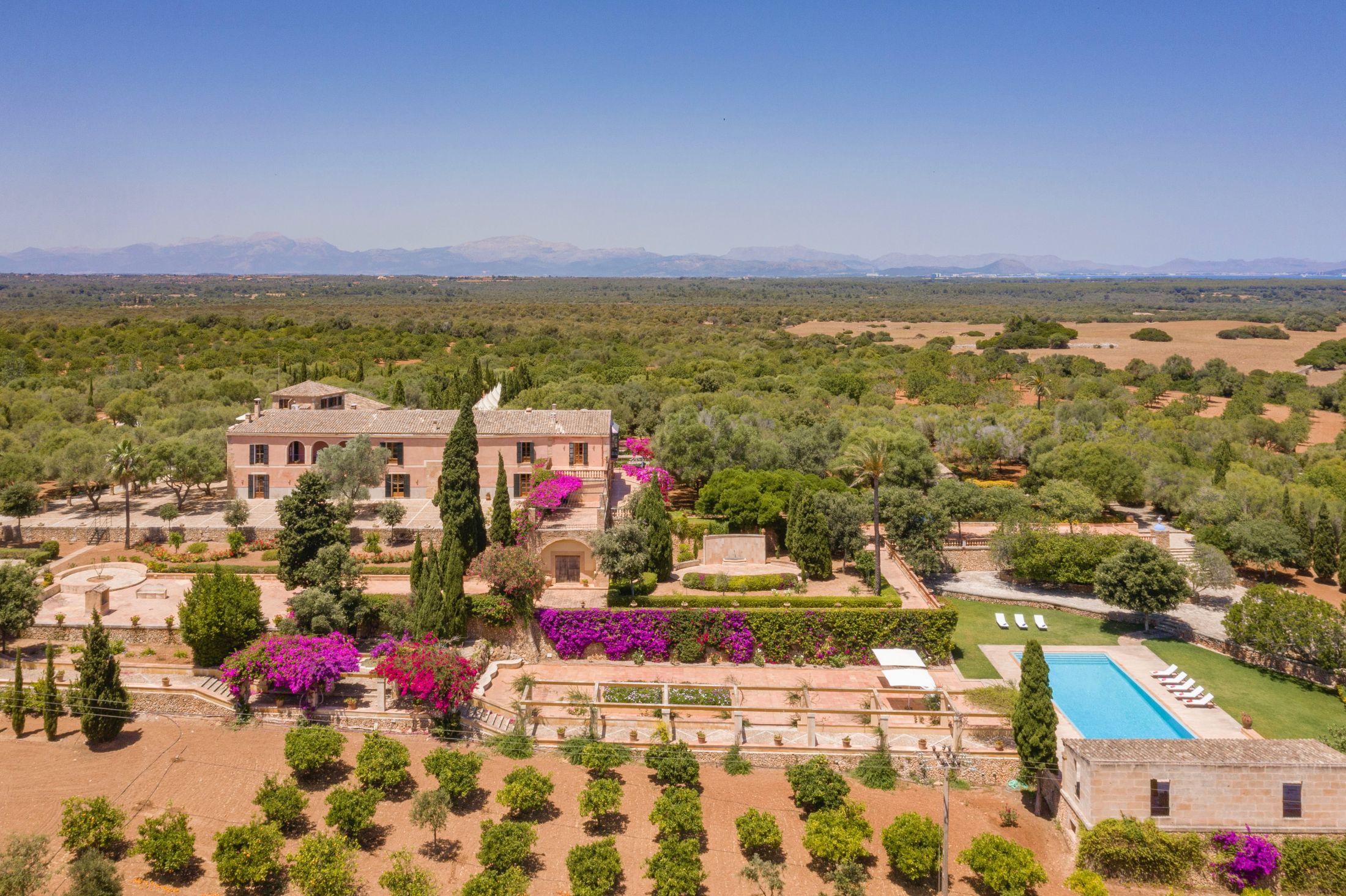 Villa Son Doblons is well positioned for access to some of the best beaches in Mallorca. The largest beach Playa de Muro is just a 20 minute drive and surfing beach Cala Mesquida is 25 minutes down the road. In addition, Playa de Canyamel would have been the 11th on our list of best Mallorcan beaches, and is an exclusive blue-flag beach just 20 minutes from Son Doblons.
The villa itself is beyond impressive. Set amongst 15,000sqm of gardens the 2000sqm villa is the stuff dreams are made of on a luxury villa holiday in Mallorca. Featuring 8 spacious bedrooms, an 80sqm swimming pool, a tennis court, grass football pitch, library, chapel, grand piano and a ping pong table, it might be hard trying to find the time to head to the beach!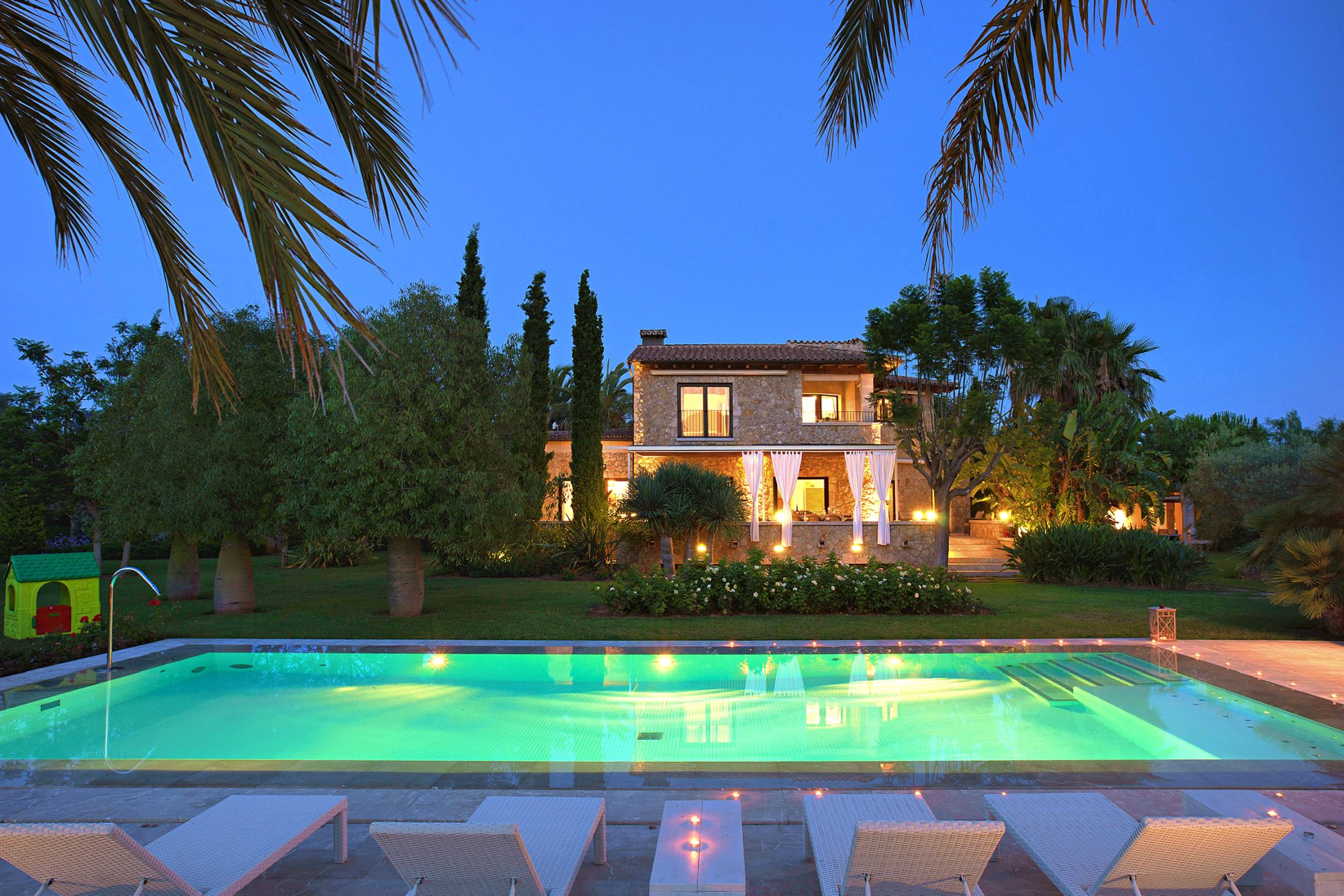 An easy 6 minute drive to the nearest beach, Playa de Port Pollensa, Villa Llenaire couldn't be in a better position for access to one of the best water sport beaches in Mallorca. This luxury villa is ideal for a family holiday in Mallorca with a large choice of facilities to keep everyone entertained. From the 12m outdoor swimming pool and the children's play area in the garden, to the ping pong table and alfresco dining area with a BBQ, it's got everything you need as a base for your luxury family holiday to the Balearics.
I hope that I have given you a good insight into the best beaches in Mallorca to visit during your luxury villa holiday to Mallorca. We have a whole variety of properties on the island that will provide you with an unforgettable family summer holiday in the Balearic islands.
Make sure to keep up to date with our social media channels by visiting our Twitter, Instagram and Facebook pages. If you would like to make an enquiry for one of our properties then get in touch via email or on +44 (0) 1202 203 656.