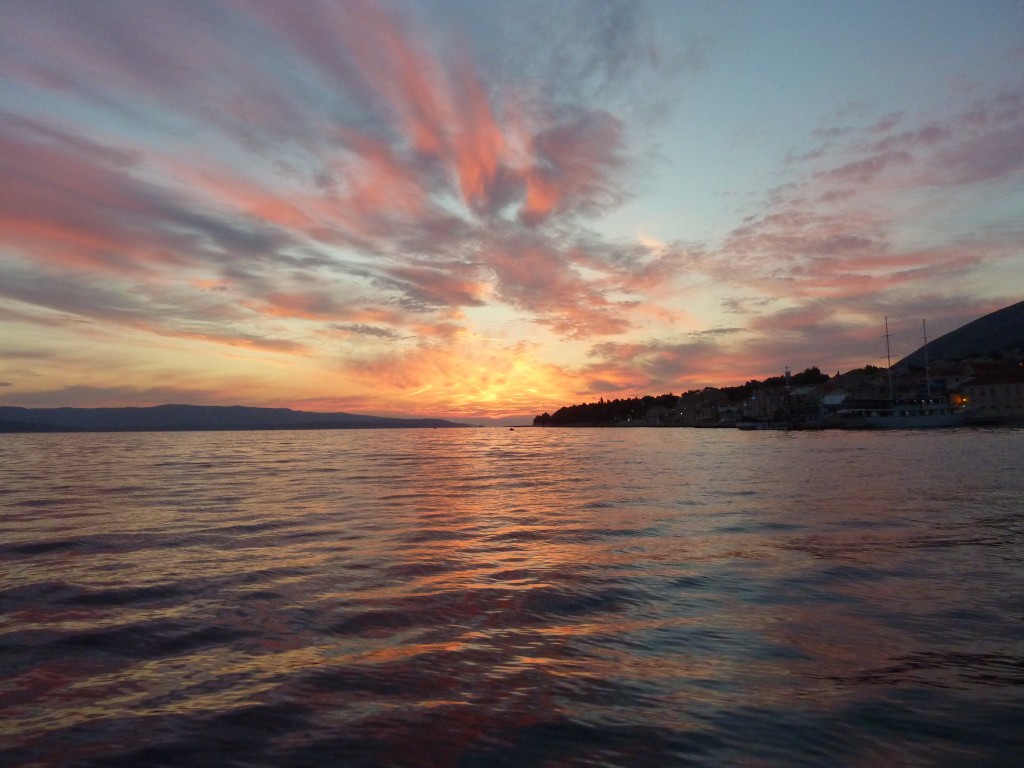 Have you heard the hype about Croatia and wondered what all the fuss was about? On a whistle stop tour last week, I had the opportunity to see for myself and am here to tell you all about it!
I took numerous train journeys getting from Bournemouth up to Gatwick to jump on my, much shorter, just over two hours, Monarch flight direct to Dubrovnik. Arriving at night, I was swiftly greeted with a sign, PIPPA YEATES, at the airport by a rather friendly, but not perfectly English speaking, driver. After a 20 minute drive the stunning old town walls were revealed in true Gothic style lit up in the night sky – a truly majestic sight with the moon glistening its reflection on the water.
I then met with our Operator and owner of luxury Villa Ana where I was to stay for the next couple of nights. The dark anticipation of the nights sky was met with delight as I arose in the morning to bright sunshine, having left the miserable English autumn behind!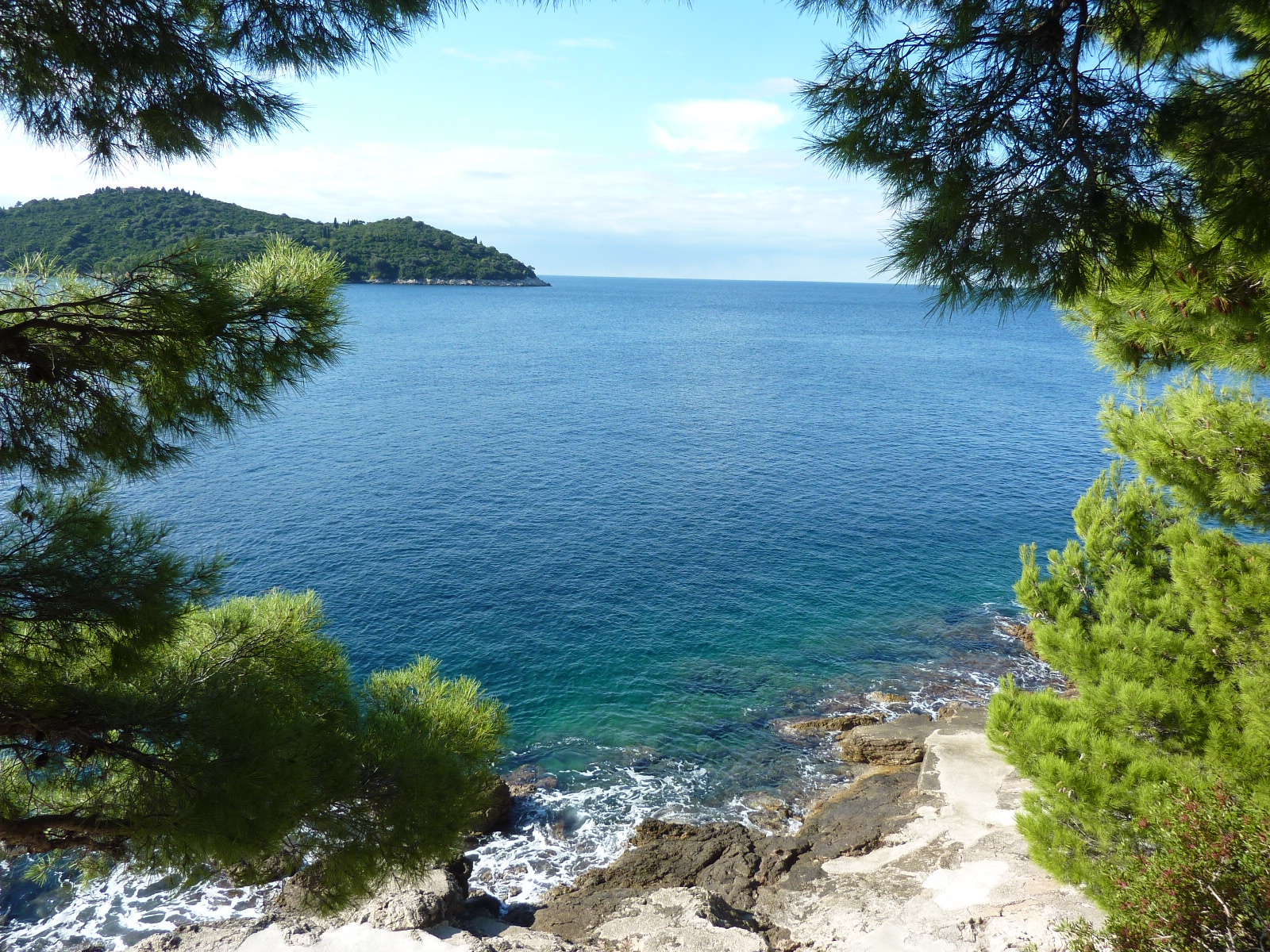 I took a short wander from the villa along the perfectly still coastline and blazing autumnal sunshine, past colourful boats and into the old town. All around you on Croatia's coastline, there are stunning views of islands small and large. With over 1000 islands, a mere 69 of which are supposedly inhabited, there is many to choose from! The Elafiti (also known as Elaphiti) islands is a highly recommend day trip to take from Dubrovnik, where you can escape the pebbled coastline and enjoy glorious sandy beaches!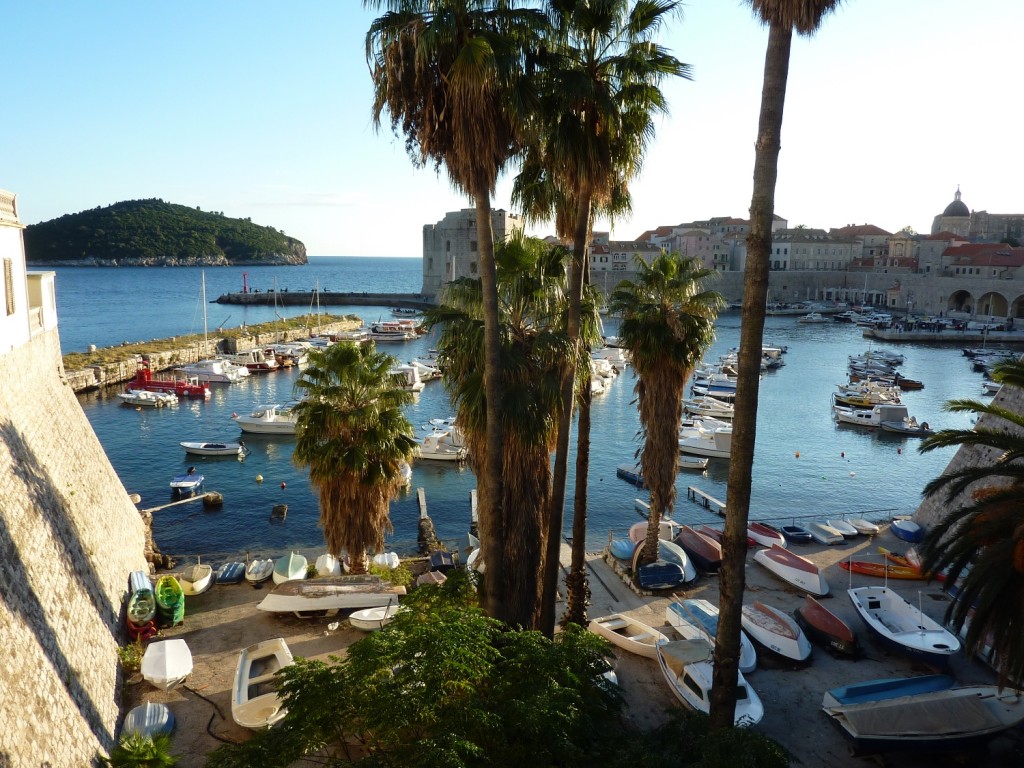 As an increasingly popular tourist hotspot, prices are much higher than everywhere else and can be extremely busy throughout the peak months of July and August. At this time of year, it is a really calm and sleepy town, I can just imagine the buzzing atmosphere throughout the summer and whilst I couldn't quite face an ice cream it was still pleasant to sit out and enjoy a coffee nestled in the ancient cobbled streets.
Revisiting at night was a completely different and truly romantic experience where the lights shimmered off the beautiful stone masonry as if it had been raining. It's the perfect opportunity to walk off some of the local delicacies of olives and fresh seafood with a roam through the old city walls. Be sure to visit the Orthodox Church and cross the drawbridge retracing the steps of the atmospheric Game Of Thrones film set.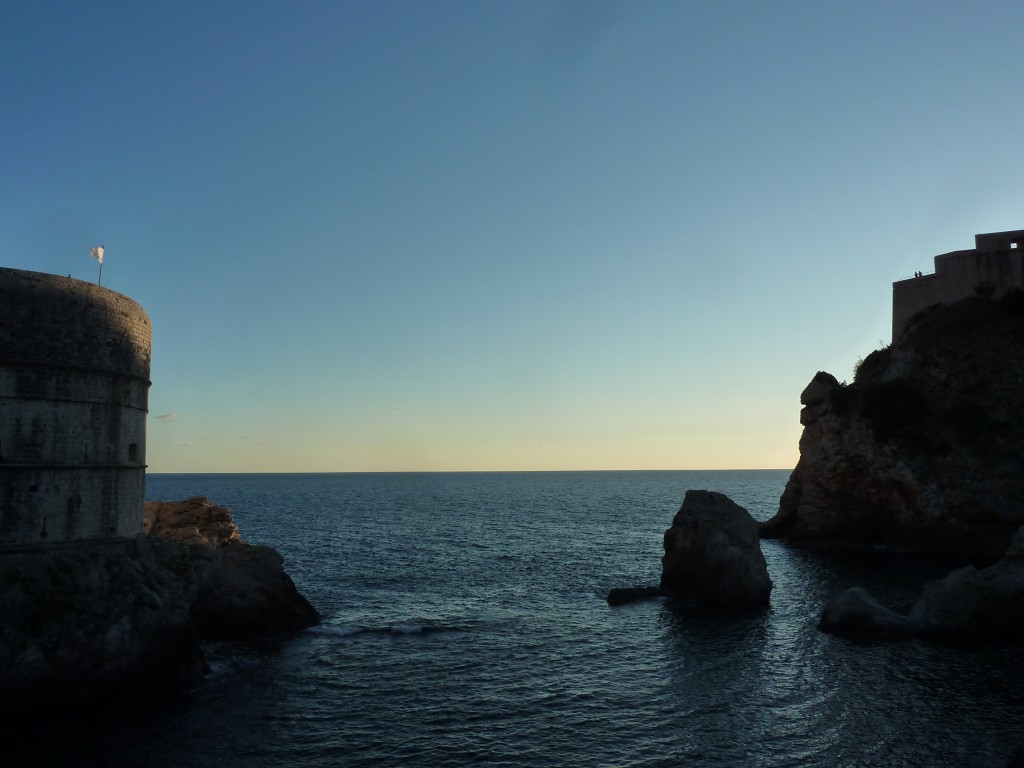 Having got a feel for Dubrovnik, the remainder of my days were spent zooming crazily around coastal roads, soaking up the culture and visiting beautiful luxury villas. (Stay tuned for our next blog for more details on the best places to stay!)
The colourful drive north of Dubrovnik was breathtaking, with perfectly still azure ocean water and bright orange groves. Travelling through you're met by roadside sellers, where you can buy huge bags of oranges for as little as the equivalent of around 20p! So not only will you get your sunshine fuelled dose of Vitamin D, a bag full of oranges will sort out your Vitamin C too – happy days!
Two and a half hours, one Bosnia-Hercegovina border crossing and a manic search for my passport later, we arrived into Makarska where we took the ferry to Sumartin on the island of Brač. The largest island in Dalmatia, Brač is most famous for its long pebble spit beach in Bol. Popular with the action man or woman, Bol is the perfect spot for wind and kite surfing with the picturesque island views of Hvar in the distance.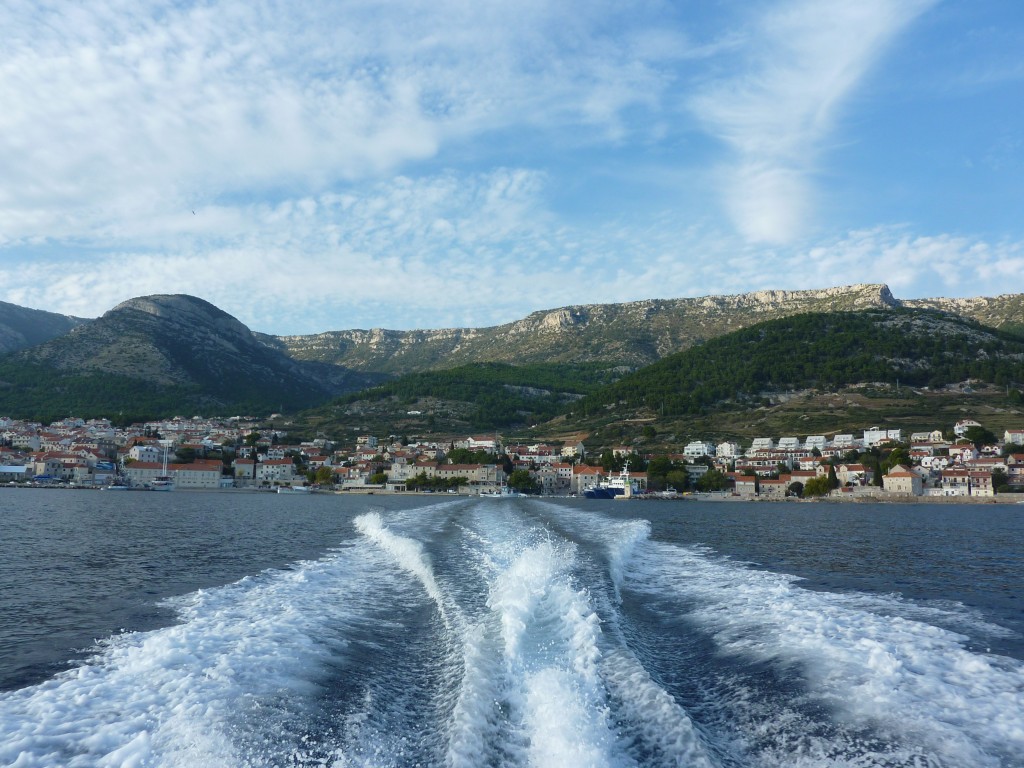 After a freshly caught seafood pasta lunch and local wine, we took a private boat transfer over to the island of Hvar. Known as the celebrity hot spot with visitors such as Jay Z and Beyonce, Prince Harry, Kiera Knightley, Tom Cruise, Bernie Ecclestone the CEO of the Formula One Group, Adriana Lima the Brazilian Victoria's Secret model and many more! The islands guest list is surely justification enough of its exclusive reputation for great parties, yoga and wellness retreats, lavender fields, vineyards, great food and beautiful beaches. Notably so, Hvar was voted as 1 of the top 10 most beautiful islands in the world by Traveller Magazine, you have to see it for yourself, but be sure to book early!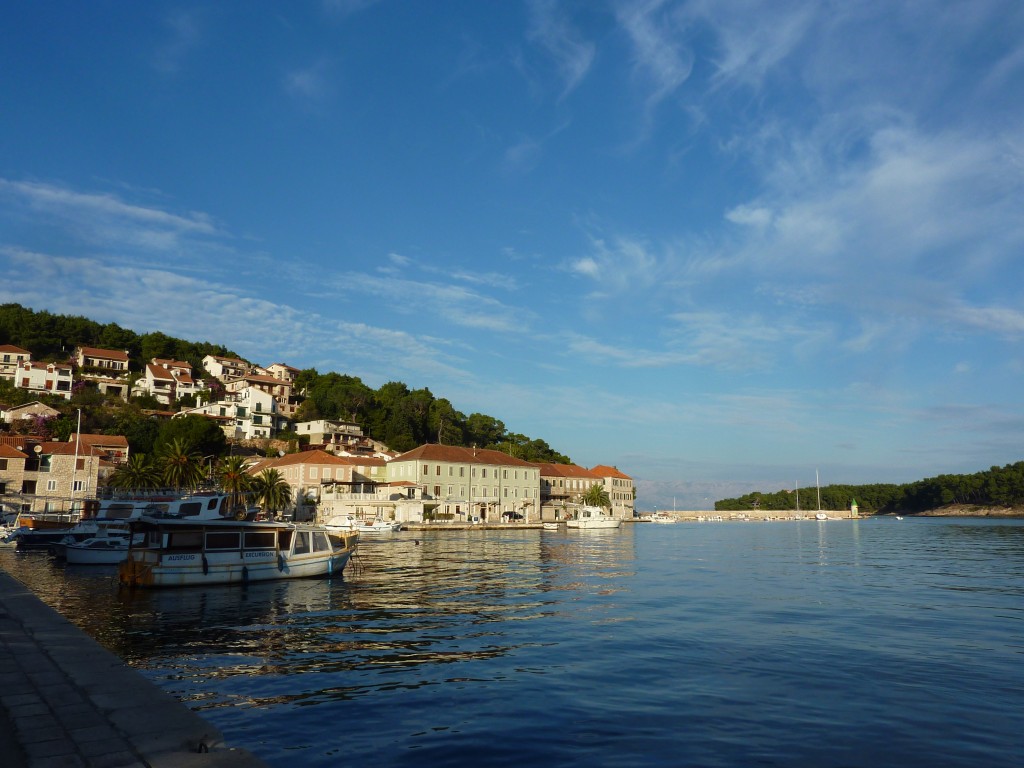 The latest hype around Croatia is the new introduction of seaplanes. With planes seating up to 18 passengers, they are an amazing addition and considering the long 5835 km stretch of coastline and dispersed islands, make the perfect solution for getting around with ease. They can be hired privately or by the seat at very reasonable costs. Alternative transportation options are charter flight, ferry and private boats.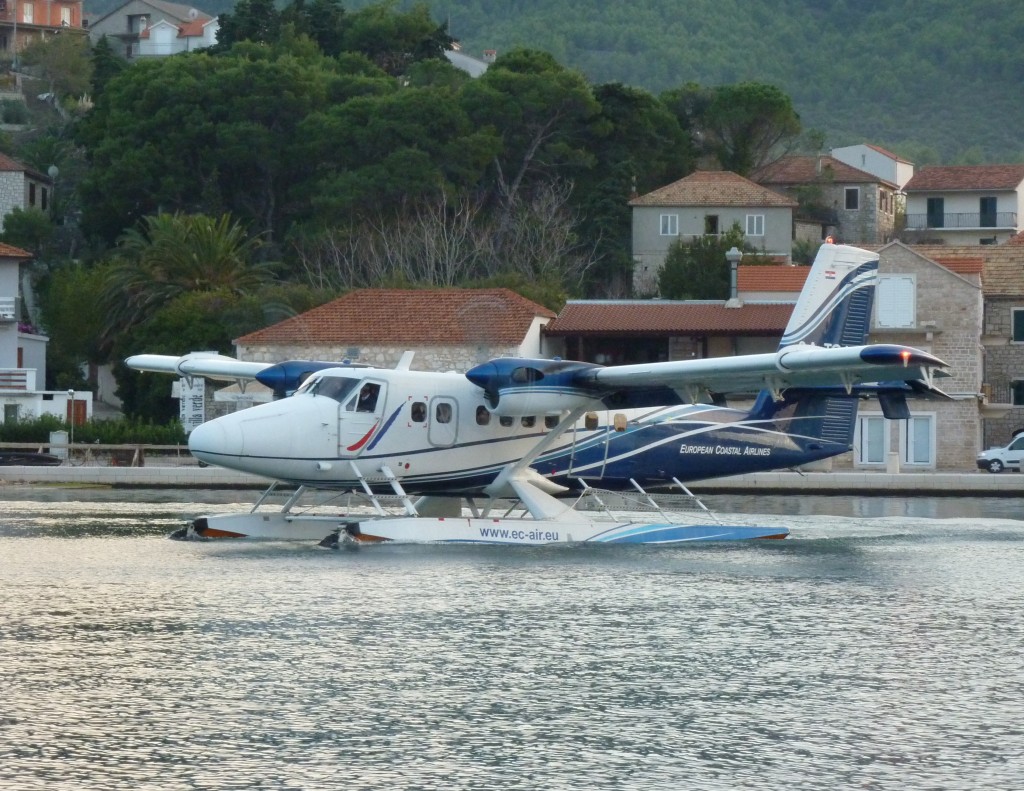 Back on firm ground, the final stop on my tour was the city of Split, Croatia's second largest city after Zagreb which is located much further inland. A past trading port, Split has a much greater population than tourist reliant Dubrovnik. It is famous for the Diocletian's Palace, a UNESCO World Heritage Site of Roman monuments, which is almost impossible to miss! With cute little passageways it creates the perfect canvas for the eclectic mix of cafes and restaurants hidden amongst the maze of streets. Be sure to visit Gaga's, which is one of Split's most popular cocktail bars with a little outdoor square and is brimming with locals and tourists alike!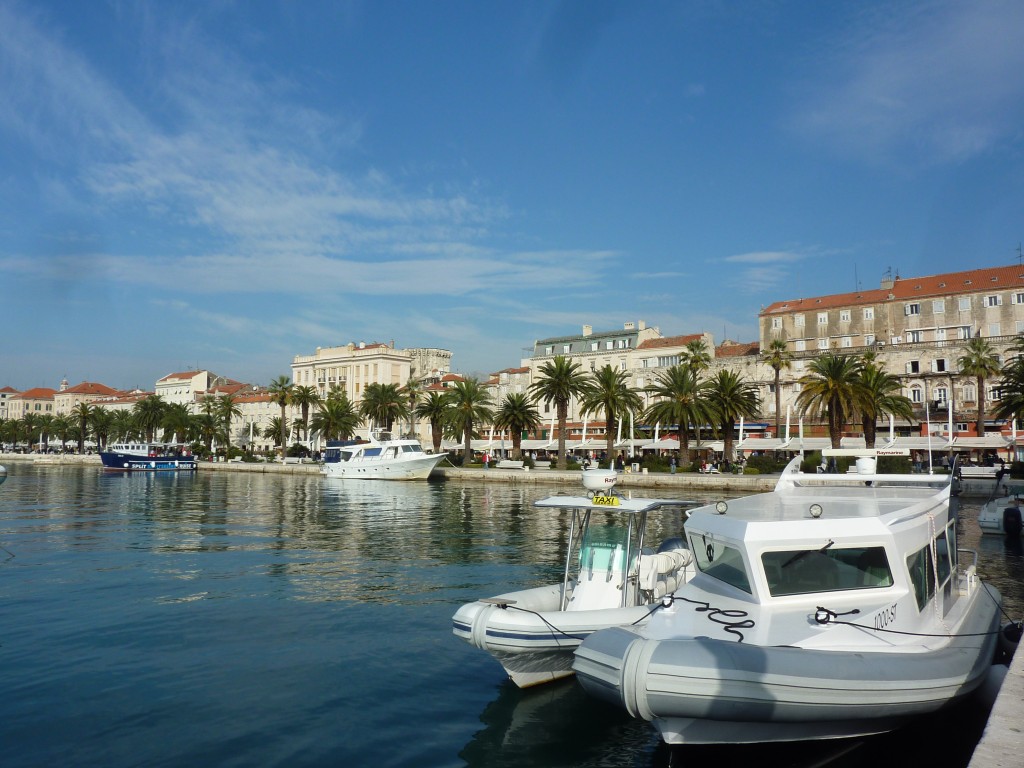 Great day trips from Split include; boat tours to the blue and green caves and the island of Vis, canyoning, kayaking, rafting, quad biking and much more! Unfortunately I didn't get a chance to enjoy any activities on my travels this time but surely a perfect excuse to go back! I did, however, take a drive further up the coast through the historic town of Trogir, which is a small island between the Croatian mainland and the island of Čiovo and is the ideal place to dock your boat in the marina, take a walk around Kamerlengo Castle and go for lunch on the promenade.
We continued north to the peaceful Primošten. A stunning drive, you'll pass oyster farms in Marina and beautiful scenic sea views. From here it is a 15 minute drive to the town of Ŝibenik, where there is a water park for the kids and shops. There are also 3 UNESCO World Heritage National Parks nearby, which are home to some outstanding natural wonders including the Krka Waterfalls and the Plitvice Lakes, which are a must see!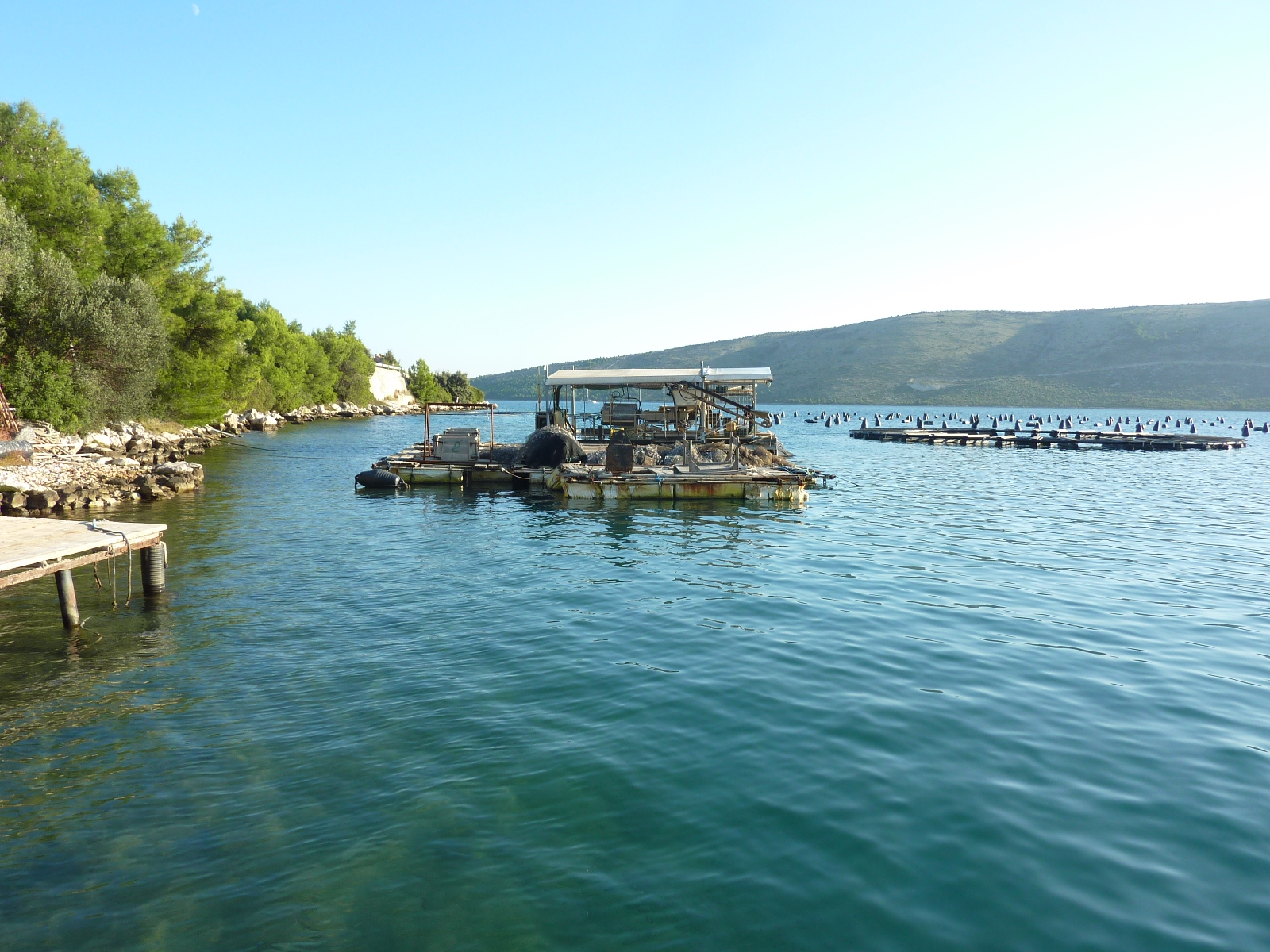 So that concludes my journey through Croatia, I came home with a lavender filled cushion, a perfectly tacky fridge magnet, some local Nadalina Chocolate, a head full of information about the local culture, amazing luxury villas and a whole load more activities and islands on my travel wish list!
Look out for our next blogs on Croatian Cuisine and Luxury Villas, in the meantime, you can click here to view our Luxury Villas In Croatia.