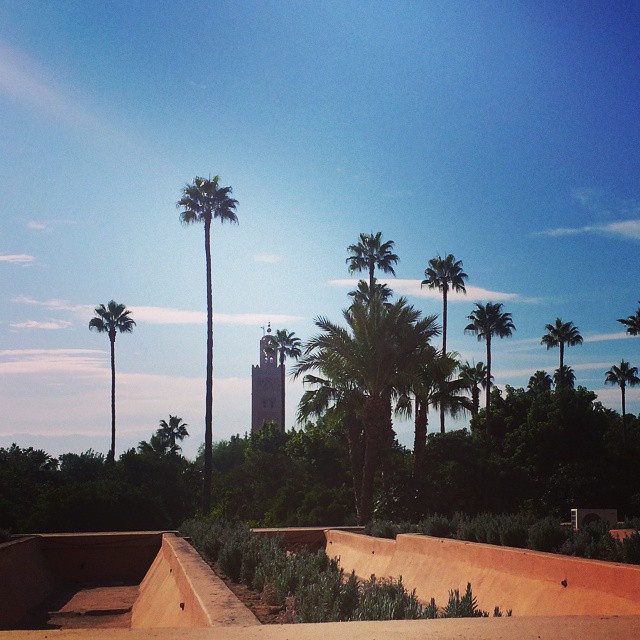 Sitting comfortably north of the equator, the North-East African country, Morocco, enjoys an average annual temperature of around 20 degrees, making it the perfect destination all year round. Although, in July and August it is very hot – you have been warned!
When the autumn and winter is drawing near and you don't want to face those tedious long-haul flights, hop on a plane and in under four hours from London, you can land in your own piece of heaven. Winter in Marrakech is a fabulous experience with spa treatments, cooking classes, shopping, day trips to the snow-capped Atlas Mountains and the most incredible waves, perfect for those that like a wet n' wild adventure! November also sees the stars arrive for the famous Film Festival!
We've gone inland about 2 hours from the coast to explore the well known city of Marrakech. Known as one of the busiest cities in Africa, Marrakech is a mecca for eclectic shopping, fascinating culture, ancient traditions, incredible architecture, delicious Moroccan cuisine and much more!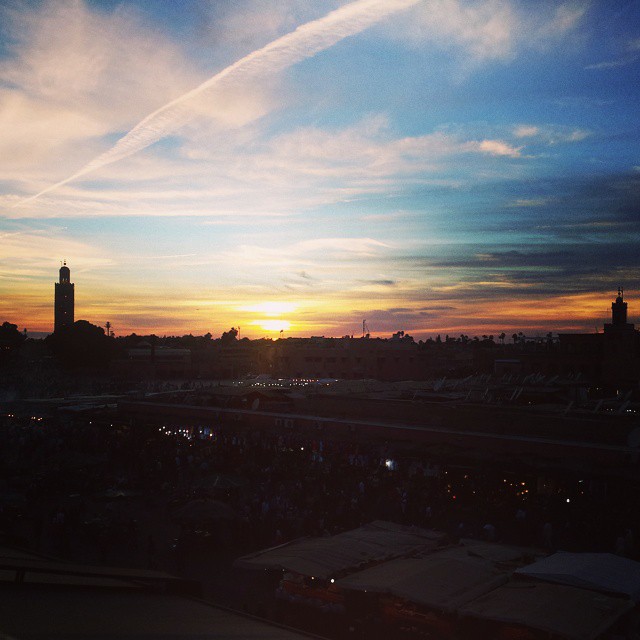 When in Marrakech be sure to take a visit to the Medina Quarter for market stalls galore! Marrakech is home to the largest traditional Berber market, more commonly known as a Souk. Here you will experience a true awakening of the senses as you're greeted with the smell of spices, colourful ceramics, sumptuous fabrics and the refreshing taste of Maghrebi mint tea or a rich local coffee.
Meandering through the markets you can immerse yourself in the culture and appreciate the traditional craftsmanship of the leather tanneries, intricately carved wood and metal goods, such as the enchanting lanterns, which make the perfect gift, if you have room in your suitcase!
We suggest taking an informative tour where guides can be arranged for Souk, town and historical visits. Be sure to visit the Koutoubia Mosque, Marrakech Museum (a former palace), the Saadian Tombs and one of the most visited sites of Marrakech – the colourful gardens, Jardin Majorelle. For those that like to go out and party you'll be excited to hear there is the famous Pacha night club here too!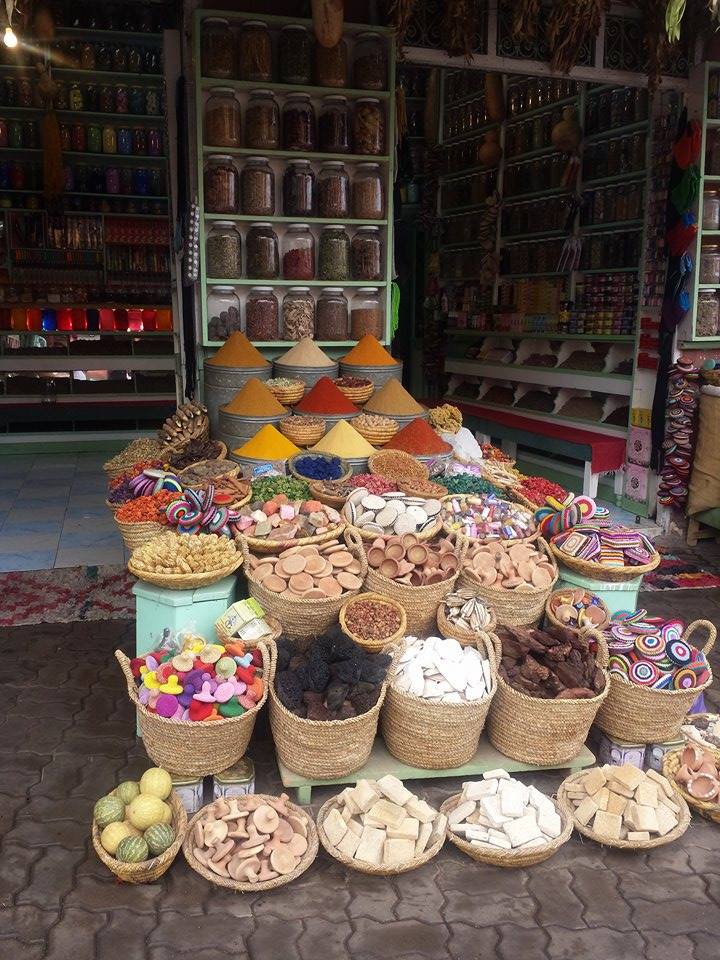 Other 'must do' activities include getting to know the locals, by this we mean taking a ride on a horse or camel, watch the monkeys put on a show and the snake charmers get up close and personal with their mesmerising snakes (best to leave the experts to it!), storytellers and belly dancers! Take a day trip to the Atlas Mountains south of Marrakech or even head east and visit Essaouira on the coast for an authentic Moroccan experience.
With centuries of luxury culture, Marrakech is the perfect destination for those seeking an exuberant holiday. The famous designer Yves Saint-Laurent spent a lot of time living in Marrakech, as well as the former French President, Nicolas Sarkozy who also purchased a home here.
The magical palaces offer an intriguing insight into the traditional architecture of Morocco, more recently updated for contemporary modern living, whilst maintaining its origins – rich in colour and grandeur. And what could be more idyllic than having one of these gems all to yourself? With a refined portfolio we like to make sure we have the ultimate in luxury accommodation, and the next three villas are no exception!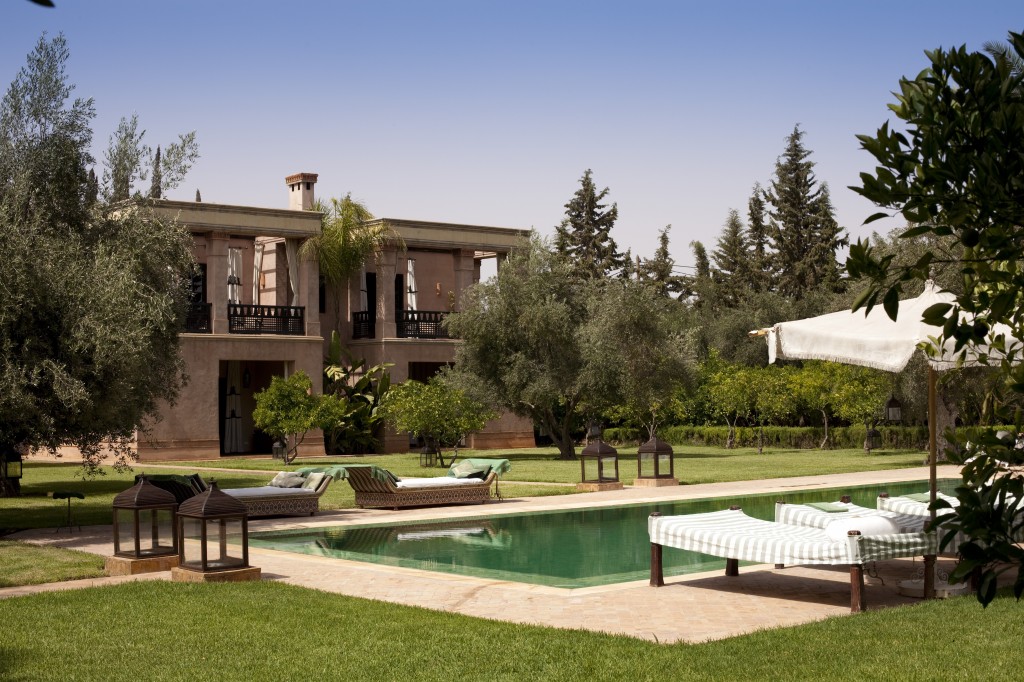 This beautiful palace is located just 20 minutes from Medina, in the up-scale and palm tree lined area of Palmeraie. It is a tranquil setting to relax and unwind. Secretly hidden away, it offers complete privacy from the hustle and bustle of the pink walled city. You can even taste fresh fruit from their very own orange trees and make friends with the Ezzahra tortoises!
The warmth of Morocco is not only in the air from the bask dessert sun, but also in its people. Villa Ezzahra is the perfect example of this with its delightful team of 14 staff to attend to your every need, not to mention something that certainly sets it above the rest – 2 inclusive therapists and complimentary treatments throughout your stay!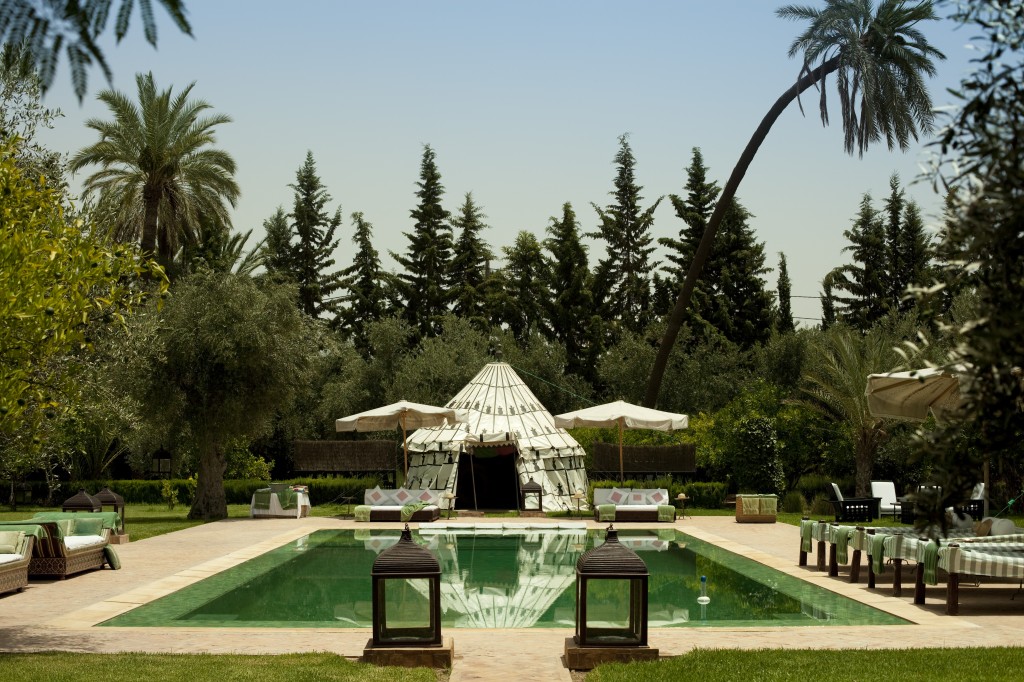 Whilst much time at Ezzahra is spent simply unwinding and relaxing by the pool or Hammam, there is plenty to entice you outside of this luxurious oasis. The staff at the fully serviced villa can arrange many activities, such as: golf, tennis, bike hire and quad biking, yoga, Pilates, personal training, hot air ballooning and restaurant bookings.
Villa Ezzahra is rented exclusively and has 7 en suite bedrooms, sleeping 8 to 16 people. Facilities include a large heated swimming-pool, spa, paddle tennis court, gym, pool room, and two media viewing rooms.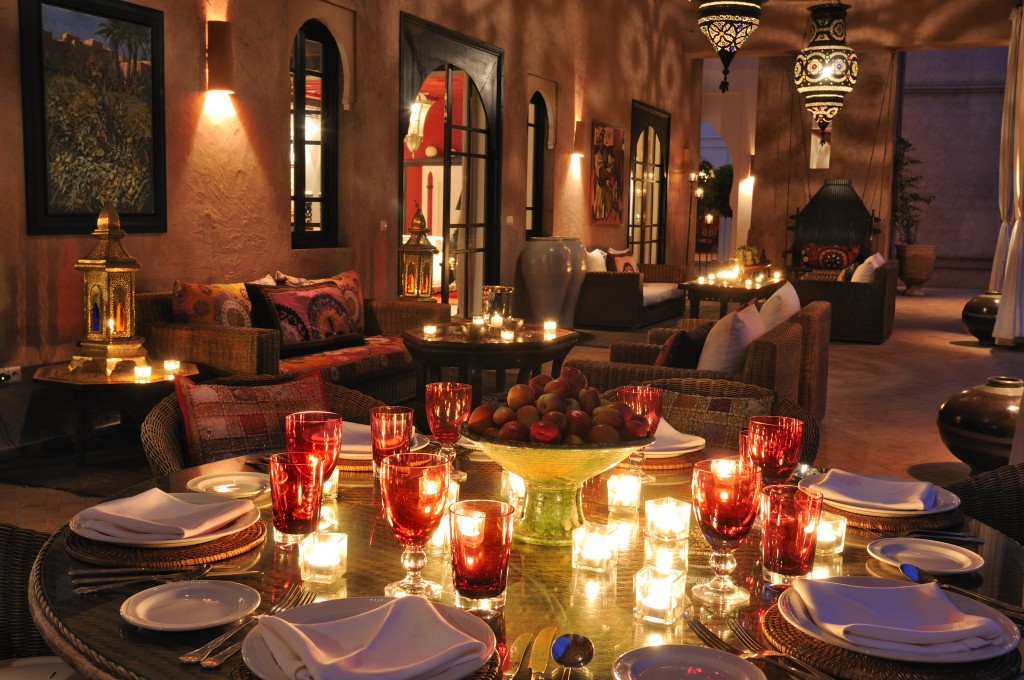 There is also The Owners Pavilion (separate from the main house, sleeping a further 2 guests with private sun terrace, plunge pool, sitting room and kitchen) and Villa Alkhozama (a luxury two bedroom house located next to Ezzahra) creating space and privacy for additional guests at an additional cost.
Prices include all food selected from a la carte menus, soft drinks, massages and beauty treatments, airport transfers and assistance. Prices for 2015 start from £19,700 for 8 people per week or £28,900 for 14 people per week. The Owners Pavilion, which sleeps an additional two people, is available for an additional £500 per night.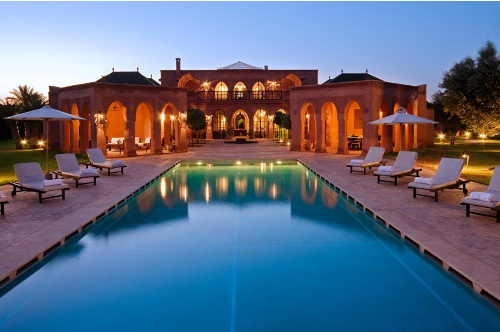 Villa El Boura sleeps 12 – 16 guests and boasts a spacious garden full of olive trees, a large heated swimming pool and beautiful views of the Atlas Mountains. Located just a 5 minute drive from the centre of Marrakech and also 2 of the best golf courses in the area.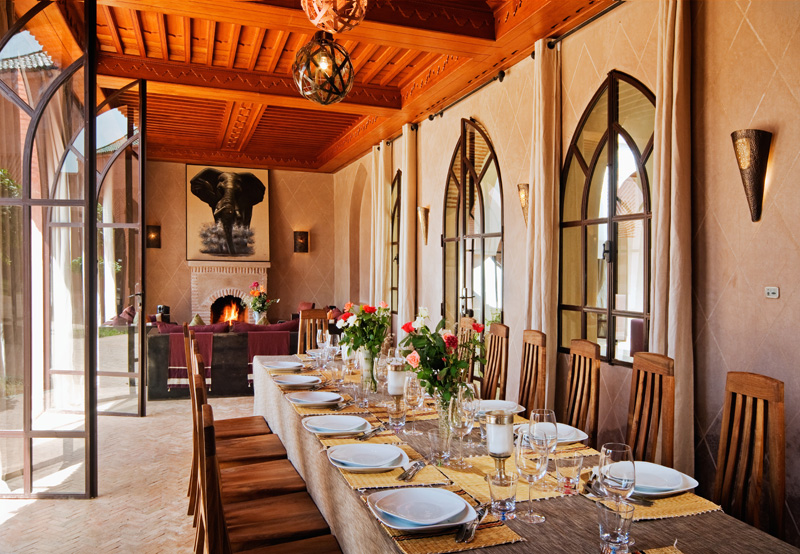 The property remains true to its origins and oozes charm in its rich interiors making it a homely luxury retreat with a modern style! There are 6 double en suite bedrooms and 1 child's bedroom with 2 bunk beds. The large central atrium with retractable glass roof is a great spot for socialising with friends and family. And there is also the extensive outdoor dining areas with BBQ and also table tennis to keep everyone entertained!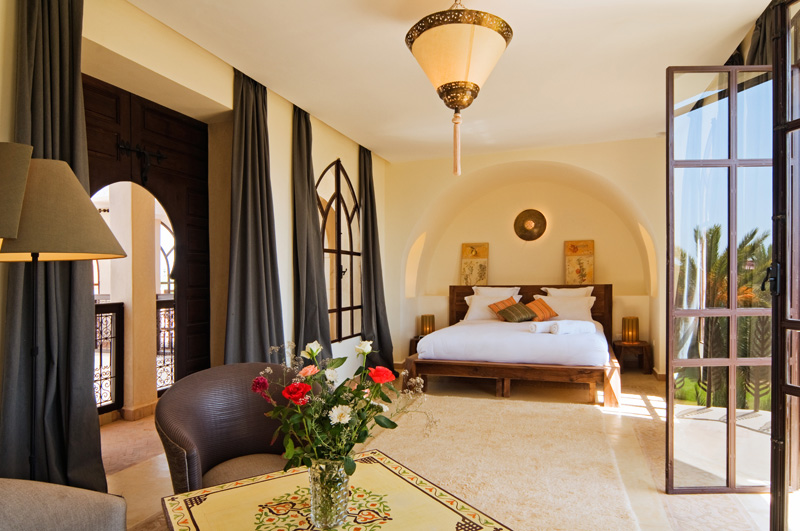 Prices from £5995 per week to include maid service, a housekeeper to cook breakfast and 1 meal per day (food charged locally), both 6 days a week and a pool man/gardener.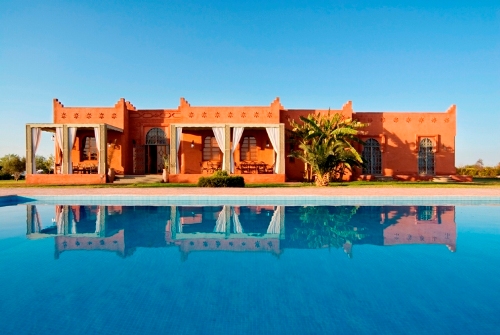 Villa El Goute sleeps 8 – 10 guests and is situated approximately 10 miles south of Marrakech, set in 7 ½ acres and enjoys splendid views of the Atlas Mountains, which can be enjoyed from the spacious garden or heated swimming pool.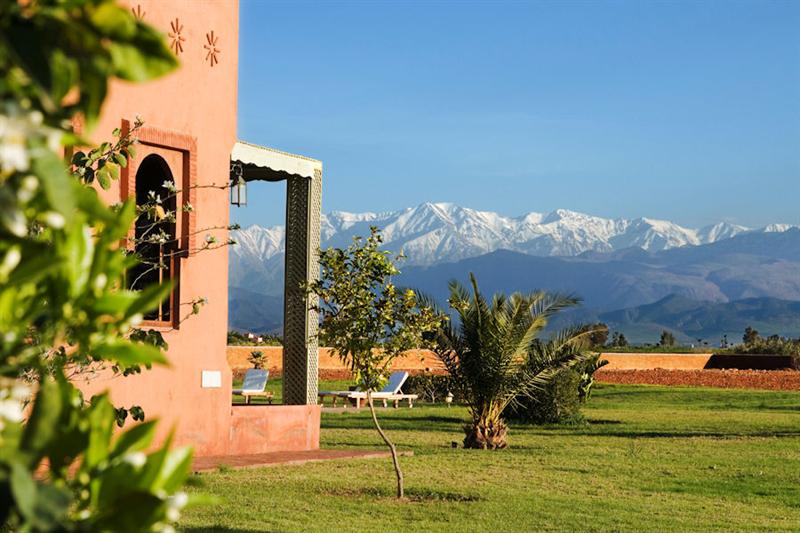 Inside the authentically Moroccan villa, you will find a large atrium where all the rooms lead off from this central point. Having the entire property on one level and with no stairs makes it very attractive for families. There are four double en suite bedrooms, one of which has another ½ bedroom with bunk bed to sleep an additional 2 children. There is also access to an enclosed garden from the Atrium. The biggest decision of your stay will be choosing between relaxing in the Moroccan or European living room!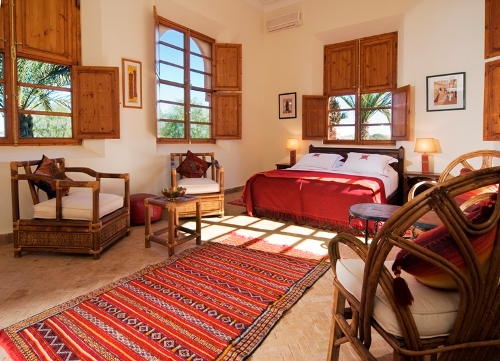 Prices from £3600 per week to include maid service, a housekeeper to cook breakfast and 1 meal per day (food charged locally), both 6 days a week and a pool man/gardener.
Shorter stays also available on all properties, please enquire for details and take a look at our website for more information on Luxury Villas in Marrakech. If you would like to discuss your holiday plans with our Villa Specialist, please contact us on pippa@villasinluxury.com or call us on +44 (0)1202 203656.
View our inspiration Magical Morocco board over on Pinterest!