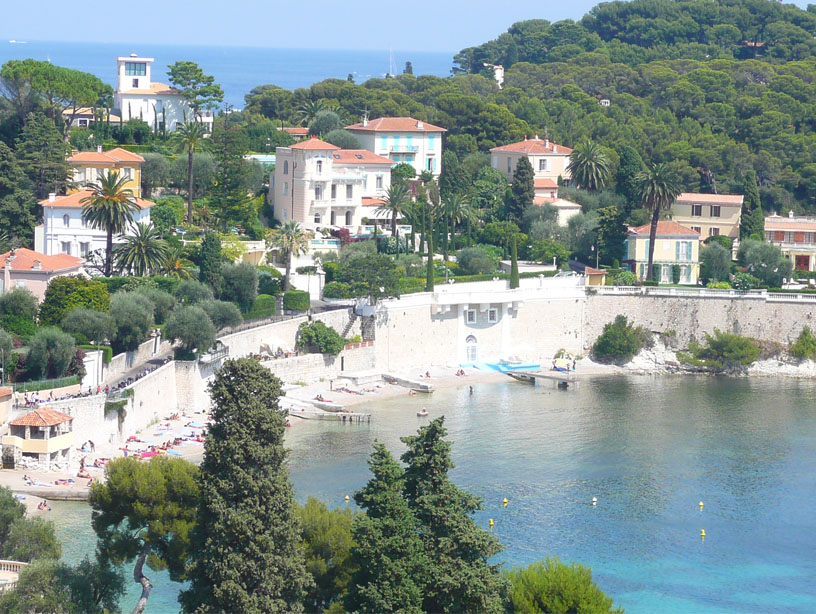 Fancy a holiday destination with more glitz and dazzle than the red carpet itself?! Hop on that plane or cruise on over in your super yacht to the glistening Cote d'Azur and rub shoulders with the rich and famous!
A shimmering coastline to match the dress code, the French Riviera has a social calendar not to be laughed at, making it a first class destination for any high roller. Having long been a favourite of aristocrats dating as far back as the 18th century, it has certainly not lost its charm since.
Clear your diary and RSVP 'I am attending' this summer as the Cote d'Azur is brimming with 'must do' events with everything from the Nice Carnival in February, the Monaco Grand Prix and the legendary Cannes Film Festival in May, to the Pyrotechnic Festival in Cannes throughout July and August.
With so many beautiful places to visit, take to the sea and explore the entire region at ease. Most super yachts will visit the crystalline Cote d'Azur at least once in their lifetime where they feel right at home!
Paparazzi a plenty, even those that revel in the limelight enjoy a bit of privacy during their holiday. Host to some of the most expensive properties in the world, the Cote d'Azur is full of wealth, celebrities, incredible architecture and stunning views.
Here at Villas in Luxury, we offer stunning properties that provide the intimacy, facilities, service and high profile design that is to be expected in this world renowned, highly fashionable, and exclusive sought after gem, the Cote d'Azur.
We have selected some of our favourite Cote d'Azur Luxury Villas for your viewing pleasure…
Cap Ferrat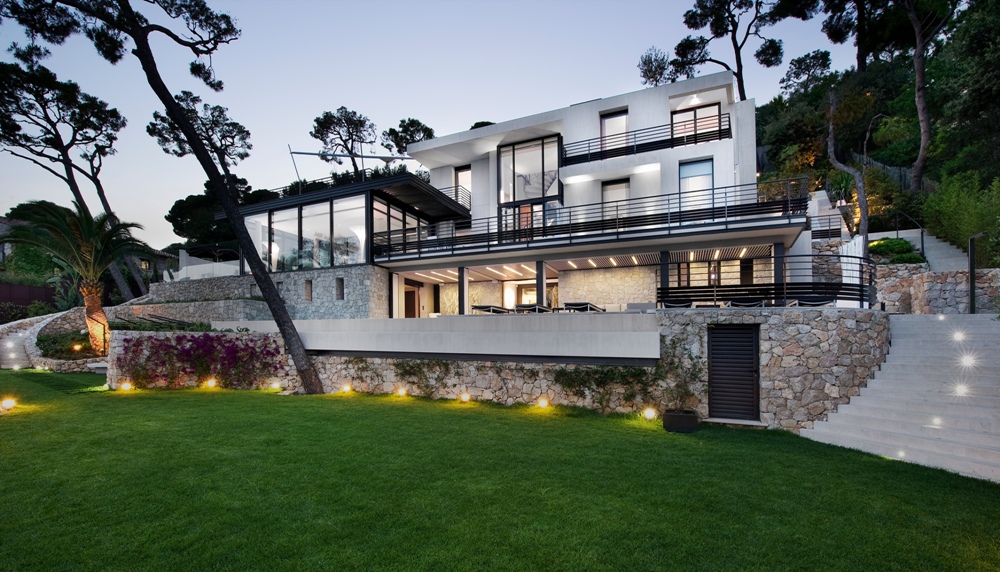 This is not only my personal favourite, but a perfect choice for the boys! Needless to say there is a rather extravagant car turn-table easing you into the garage fit for two cars, ensuring that super car of yours gets the love and attention it deserves! Located in Cap Ferrat, you are moments away from Monaco, the perfect spot to call home during the Monaco Grand Prix. If that wasn't enough to tempt the boys, its gadgets include audio/visual systems and iPods docks throughout.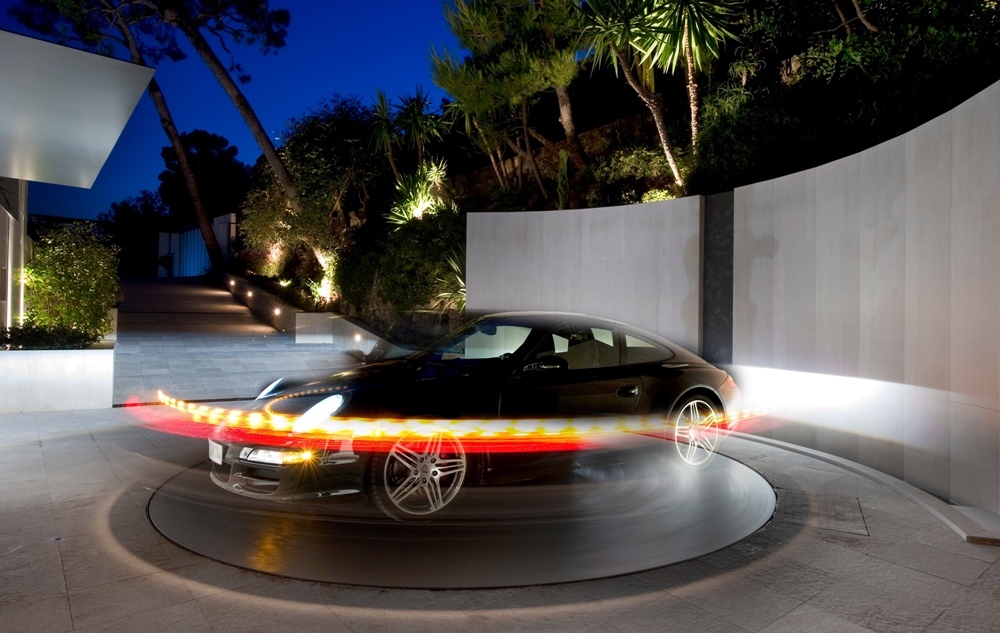 A large property that looks fantastic day or night, you can explore all its levels via the impressive staircase or after a wine or two be sure to take the lift. The setting… well the clue really is in the name, Bayview – arguably the finest views in the south of France, the scenery is utterly breathtaking, and undoubtedly so, from your very own roof garden! There are landscaped gardens surrounding the villa with a sparkling pool, sociable pool house and sun terrace to enjoy al fresco dining with the best view in town! Chic, clean interiors make for a design-led, yet liveable, holiday home.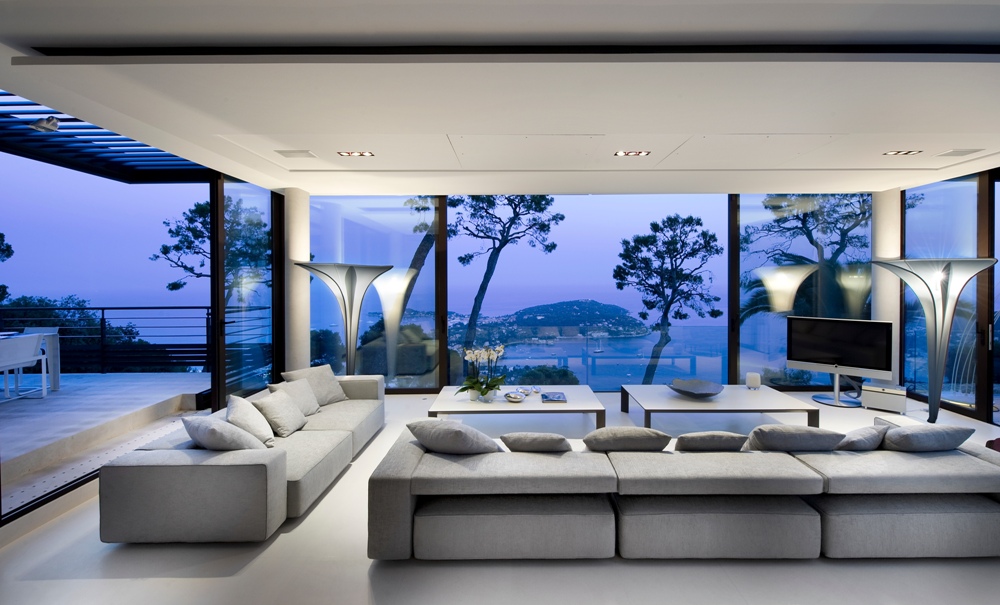 5 Bedrooms, Sleeps 10
From €18,000 – 49,900 per week
Cap Ferrat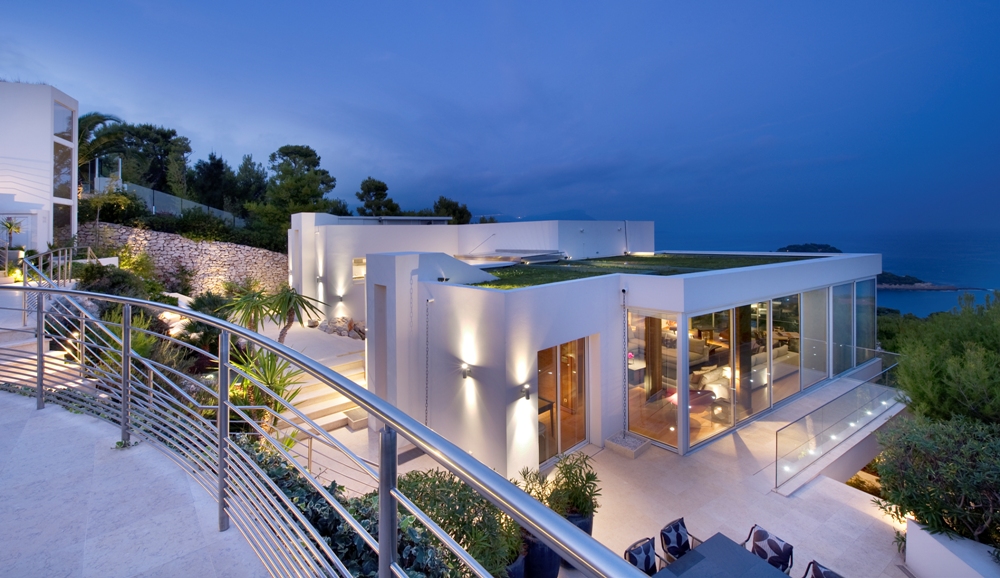 Perched on the hilltop in Cap Ferrat, C View certainly has a sea view! This is designer living at its best, from the likes of a fully equipped Boffi designed kitchen, a high tech gym with the latest Kinesis and Technogym equipment, a gorgeous spa with Hammam, sauna, shower, indoor exercise pool and massage room. You could be mistaken for getting lost in this vast property, but fear not as there are internal and external lifts and integrated audio/visual system in each bedroom!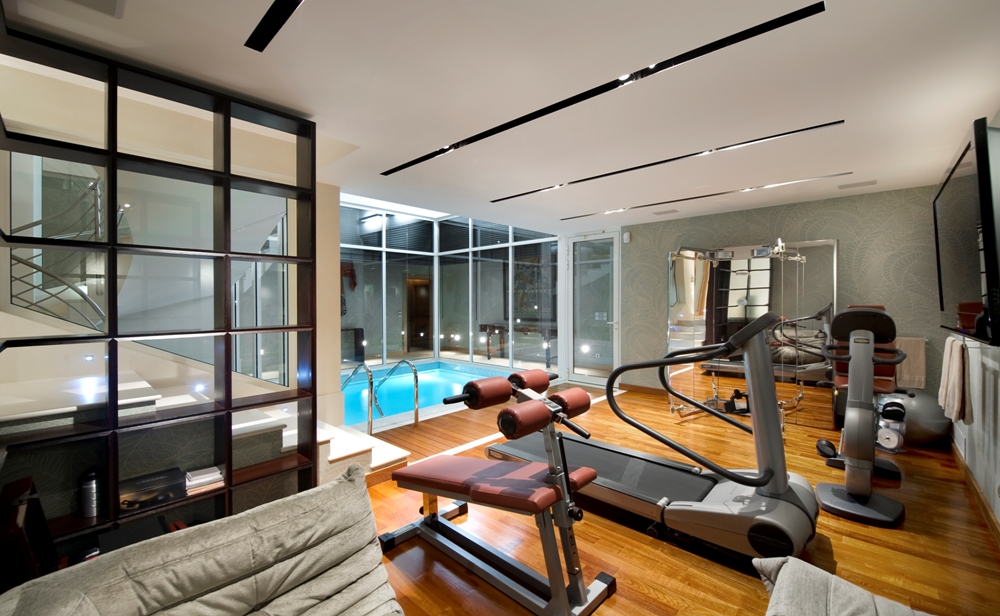 Taste the delights of some of the 800 bottles of fine wine on offer in the wine cellar and sit back and take in the 180 degree sea views from the lounge. Take a splash in the turquoise pool and soak up the sun on the comfy loungers before tucking into some French cuisine on the elevated dining terrace.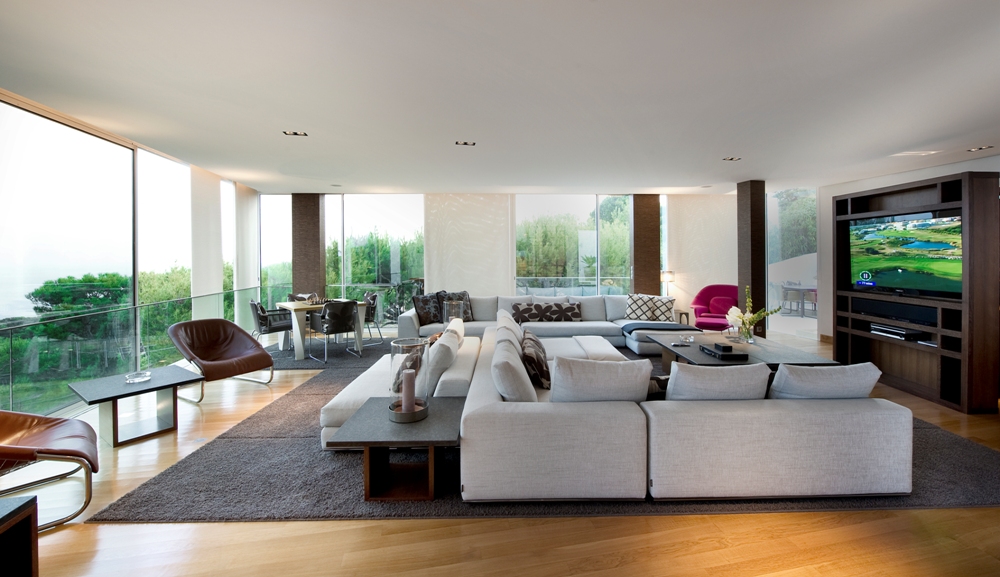 7 Bedrooms, Sleeps 14
€30,000 – 95,000 per week
Cap Ferrat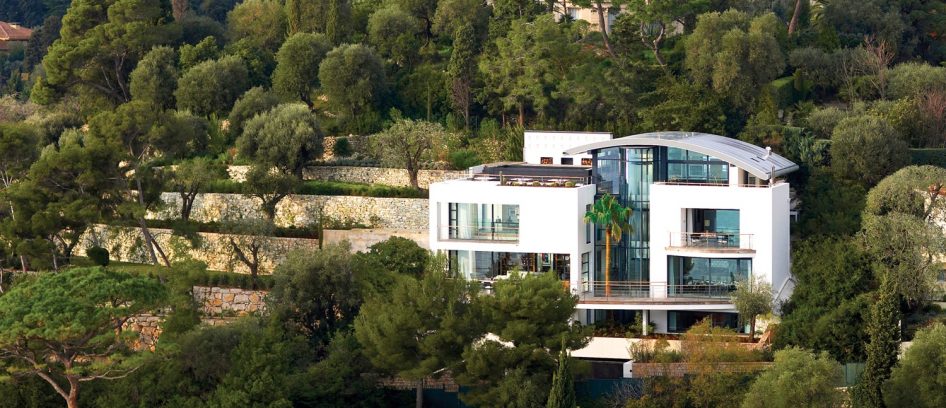 A breathtaking architectural delight, this glass panelled villa privately nestled in the hillside, awakens to the most stunning mountain and sea views each morning. Overlooking the St Jean harbour it is a spectacular sight, which can be enjoyed whilst taking a dip in the infinity pool, relaxing in the Balinese style pool-house or from the outdoor dining terrace with a nice glass of bubbles at sunset.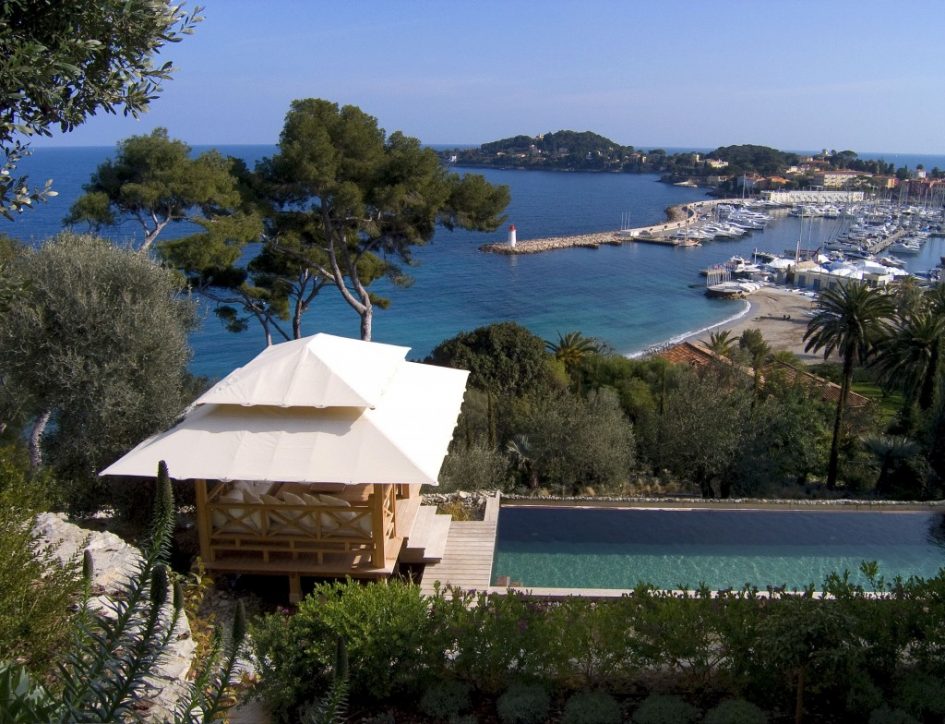 Lose yourself in the 4,500 m² of terraced gardens and wander over the wooden footbridge to the 2 bedroom guesthouse. Indoors, the interiors are modern with the likes of a 25 metre Banksy mural and glass lifts allowing you to easily navigate around the 5 levels of the villa. Share your evening with the movie stars on the wall in the cinema room or take to the Gym, Hammam and Jacuzzi before enjoying the Bar and Lounge for some R&R.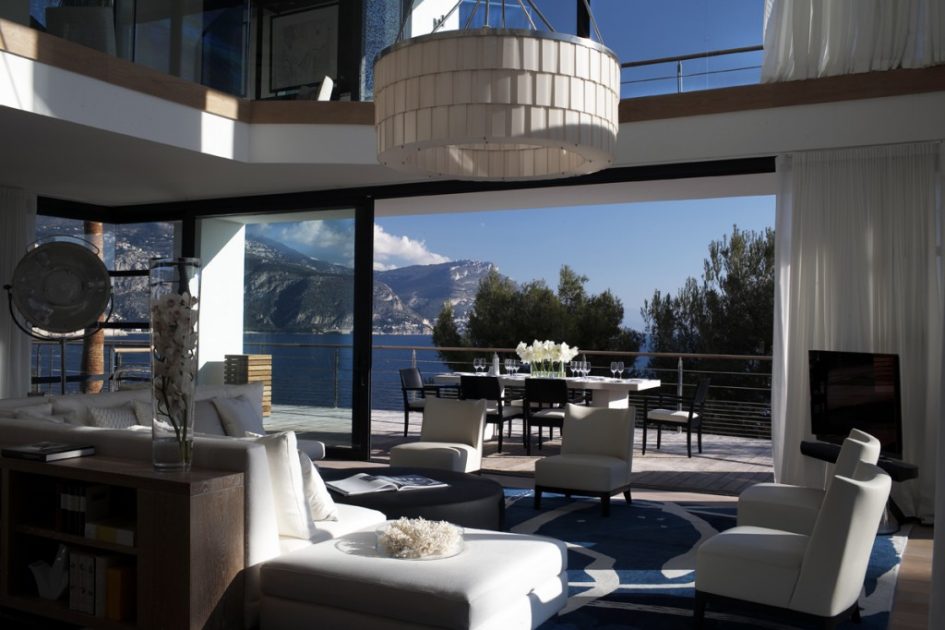 6 Bedrooms, Sleeps 12
€30,000 – 92,000 per week
Cap d'Antibes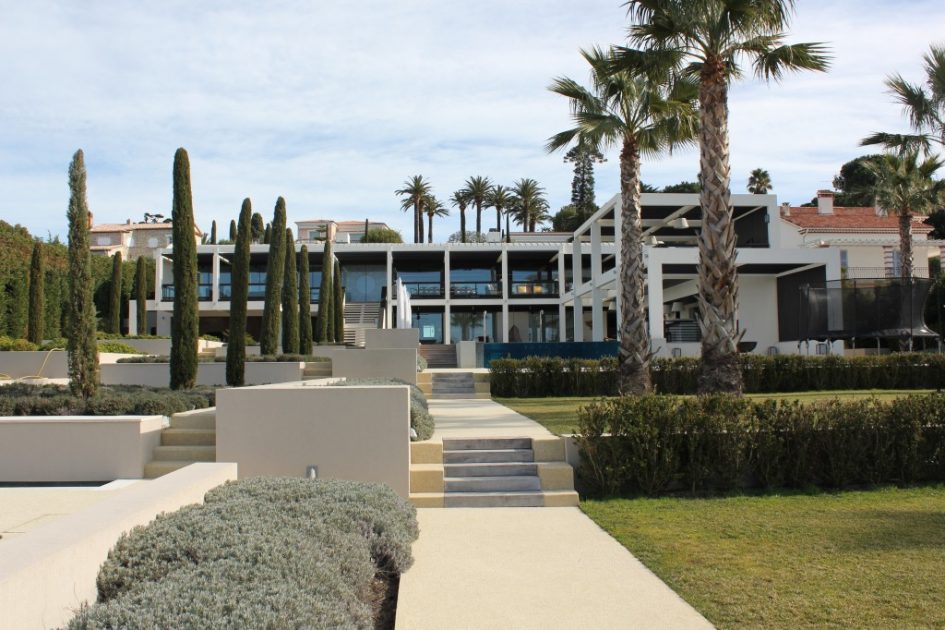 Papillon Rose has its own quirky style, a bohemian-oriental inspired villa, it isn't something you would usually expect to find in the Cote d'Azur. With 5 beds the villa comfortably sleeps 10 and is located in Cap d'Antibes with beautiful views out over Cannes. It certainly ticks all the boxes with its unique vision and integration of indoor-outdoor spaces creating a fantastically sociable place to spend time with loved ones.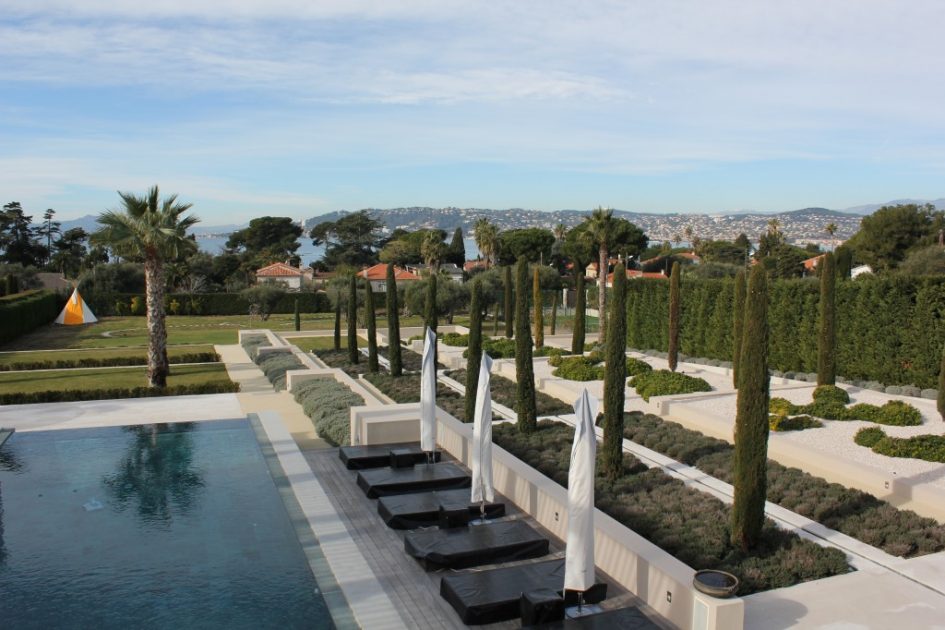 The teepee in the garden is rather-more something you would expect to find in the gardens of a whimsical Ibiza pad, but we simply adore it! A whole host of facilities greets its guests with a swimming pool, shaded dining terraces with stunning sea views, a summer house with outdoor bar, grill and fire pit, 2(!) hot tubs, sauna and steam room, tennis court, fully-equipped gym, cinema, games room, billiard room with its own bar, wine cellar and that's just the fun stuff!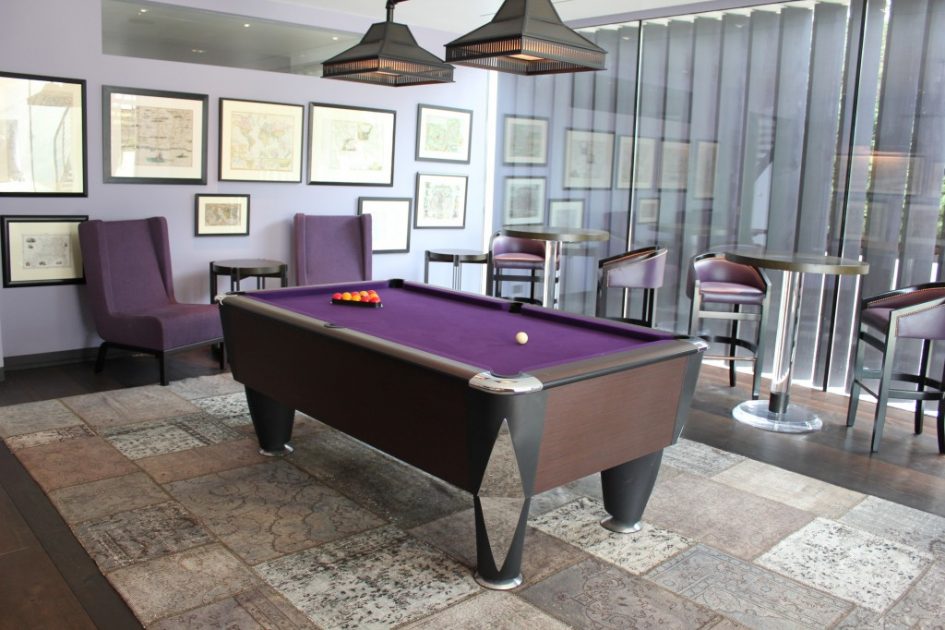 5 Bedrooms, Sleeps 10
Prices on Request
St Tropez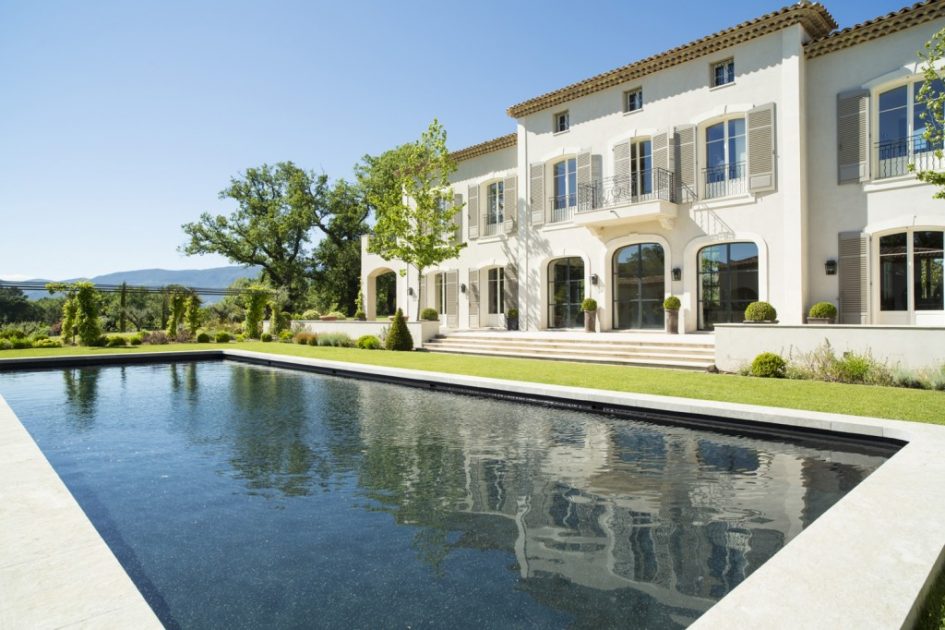 This beautifully French villa oozes sophistication and understated elegance. With the most picturesque setting, you are peacefully located within 1.4 hectares of land with a kitchen garden and exclusive access to the St Tropez Terre Blanche's spa facilities and two golf courses (one of which is now part of the European PGA Tour).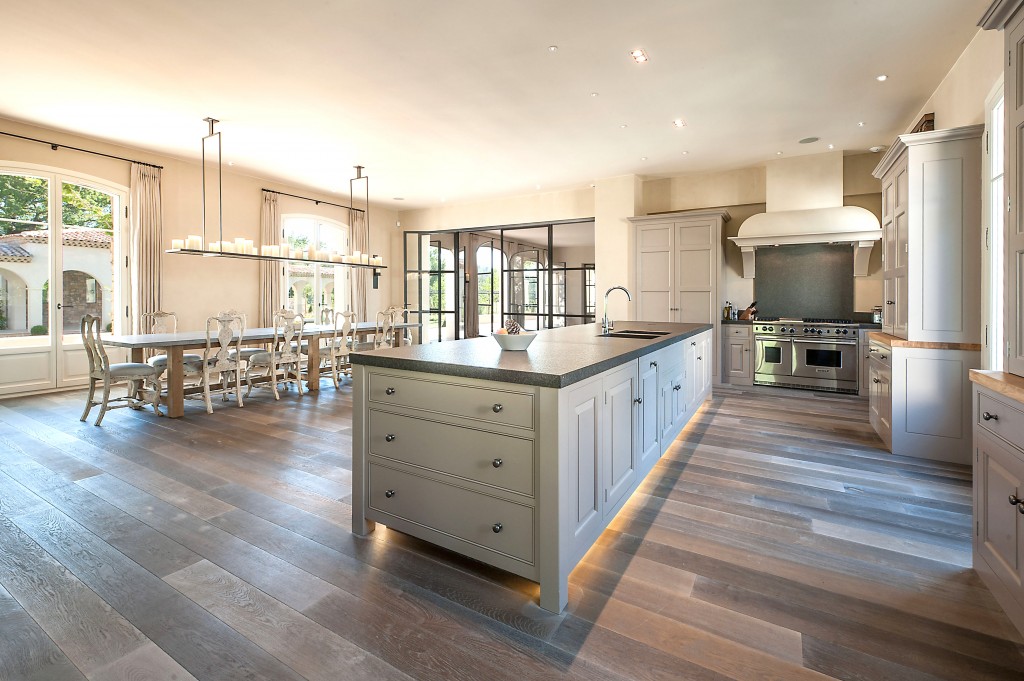 As you pull up the driveway, the double height glass panels either side of the grand wooden double doors and sky-blue shutters against the well cared for gardens, you feel as though you've stepped into a fairytale.The double aspect staircase is really something of a 'wow' factor with the hallway leading straight onto the outdoor courtyard. Here lies the gorgeously private pool surrounded by shaded dining and living areas. You can also enjoy fine wine from the wine cellar and relax in the cinema room. This calming villa is certainly not short on space and you can enjoy the fresh air from your bedroom with the double doors that open out onto terraces or balconies.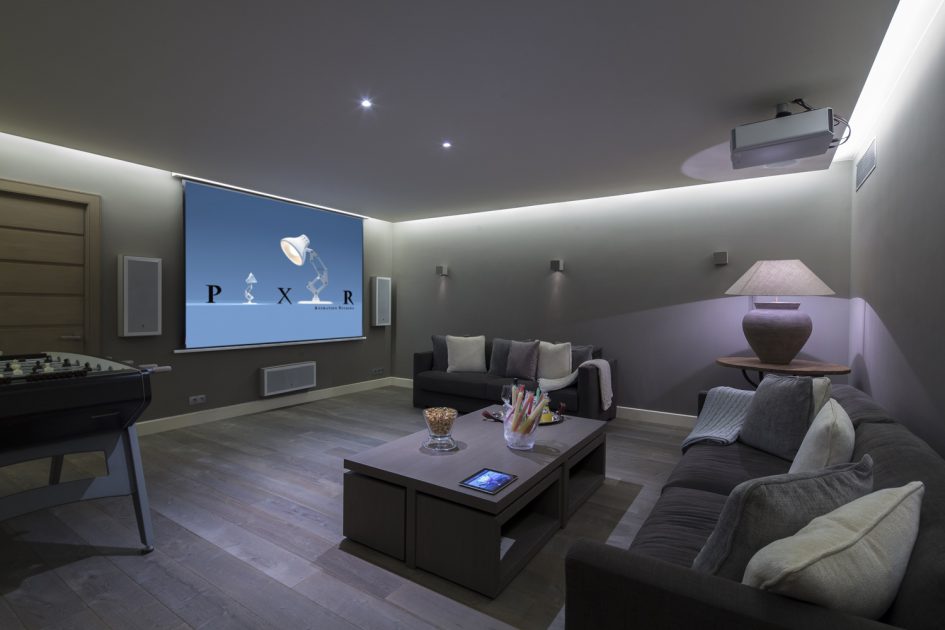 6 Bedrooms, Sleeps 12
From €40,000 per week
St Tropez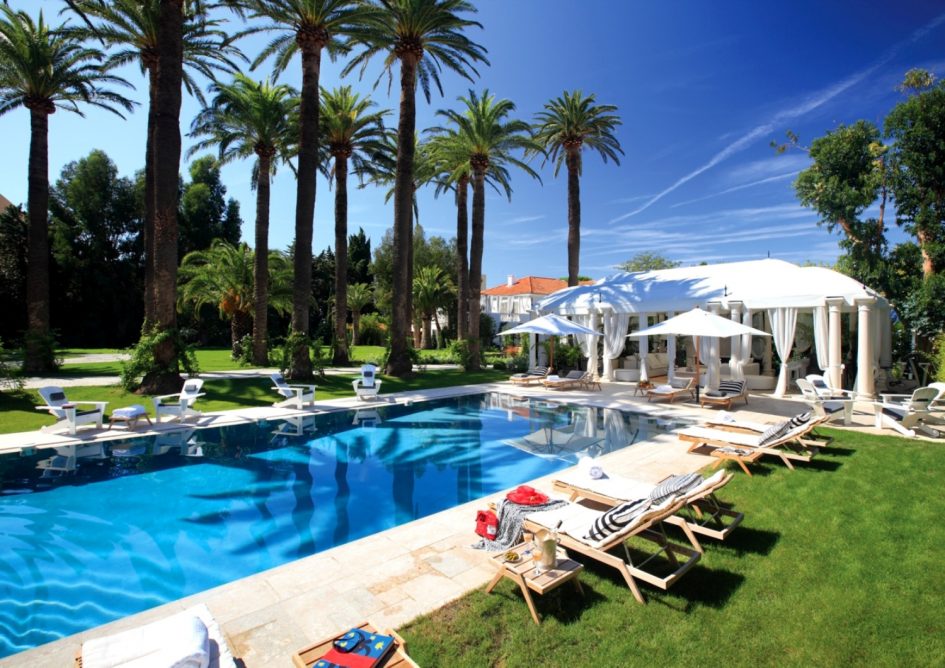 Welcome to another of St Tropez' finest! With an impressive 16 metre swimming pool, large lawns and terraces Château St Tropez is ideal for celebrations and cocktail parties. There is a spectacular bar and covered outdoor dining area, and with the professional services provided, you can sit back and enjoy socialising with friends and family!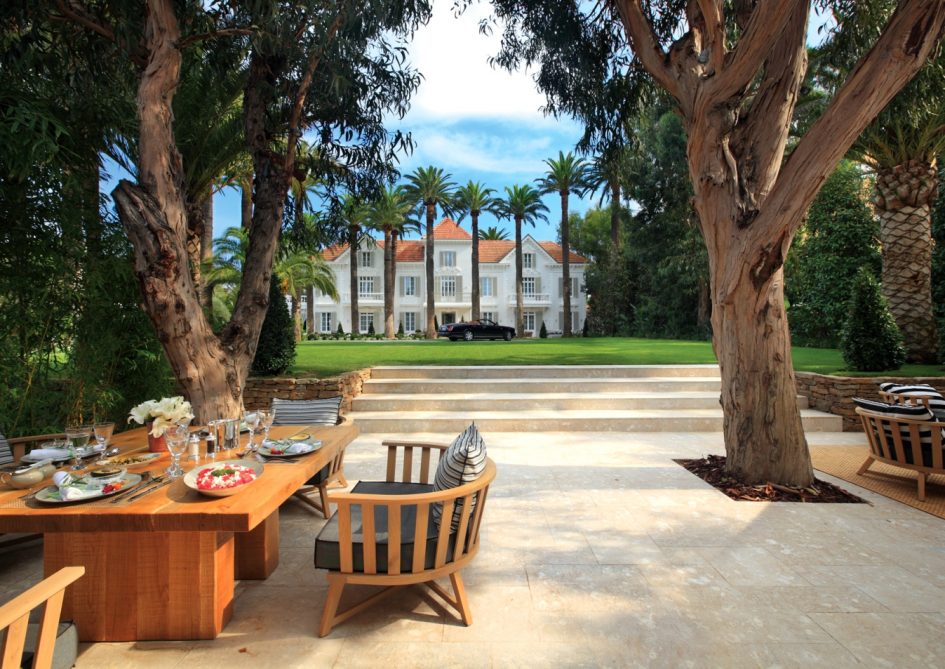 You might be surprised to discover this gorgeously big estate is just two minutes from the centre of St Tropez and discretely so, with its inconspicuous gates and palm tree lined driveway up to the château. The main house has 8 king size bedrooms and there is a separate guest house to accommodate further guests. The spacious interiors are fresh and contemporary, allowing the architecture of this magnificent fairytale property to do the talking!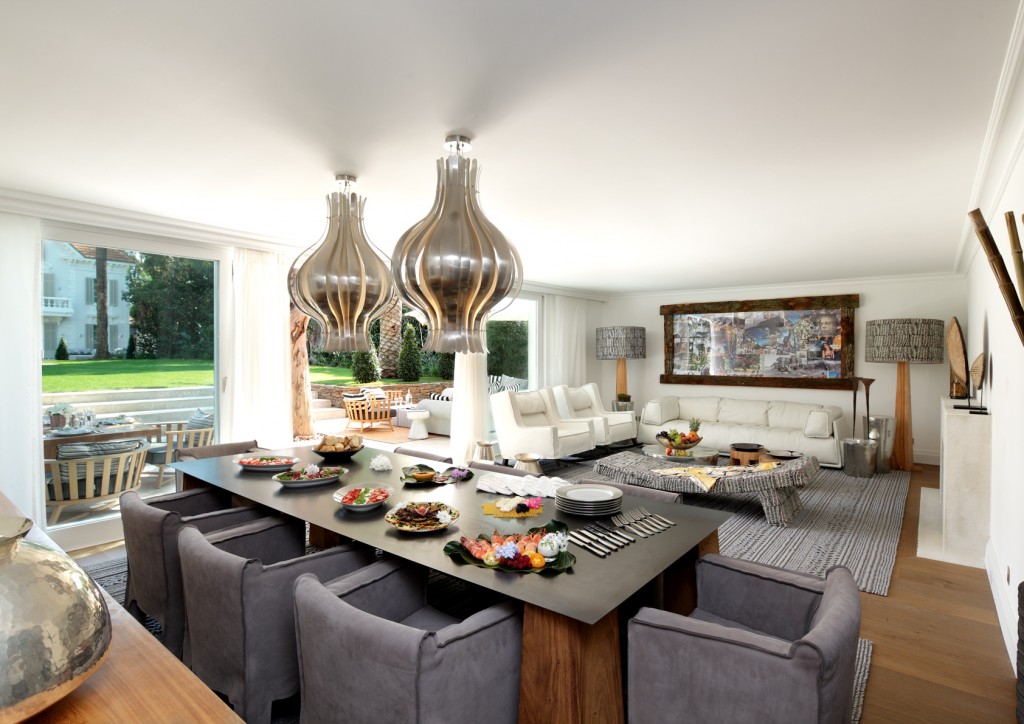 8 Bedrooms, Sleeps 16
€30,000 – 125,000 per week