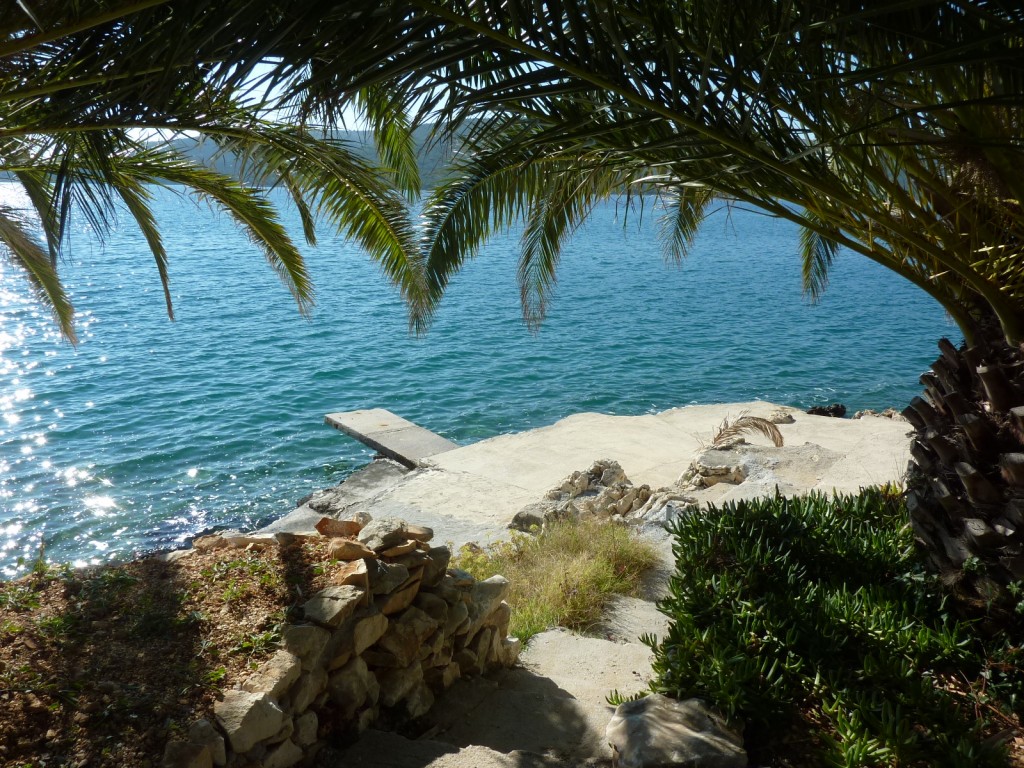 Looking for your own private beach and direct sea access to dock your boat? Enjoy waking up to the soothing sound of rolling waves and the sun tingling on your skin? Surely the answer has to be yes! Then look no further… I had the ever so tough job of venturing out to Croatia to explore the luxury properties amongst the sea of islands and historical coastline.
I couldn't keep these gems all to myself (unfortunately!) so here is a glimpse at some of my favourites to get you dreaming about that perfect holiday!
Villa Bellavista, Dubrovnik
Now this surely has to be one of the best spots to holiday! Before I get started on the interior, you have to take a moment to appreciate the prime location of Villa Bellavista… Ok, ok, once you've stopped daydreaming, you will see there is a maze of carefully manicured and magical gardens where even Alice in Wonderland would have her work cut out!
Perfect for a celebration, there is a large outdoor dining terrace with unrivalled views of Dubrovnik's Old Town and City Walls with nothing more than crystal clear turquoise ocean in between. The living area has a true wow factor, with its clear, white and gold Schimmel grand piano making quite the statement!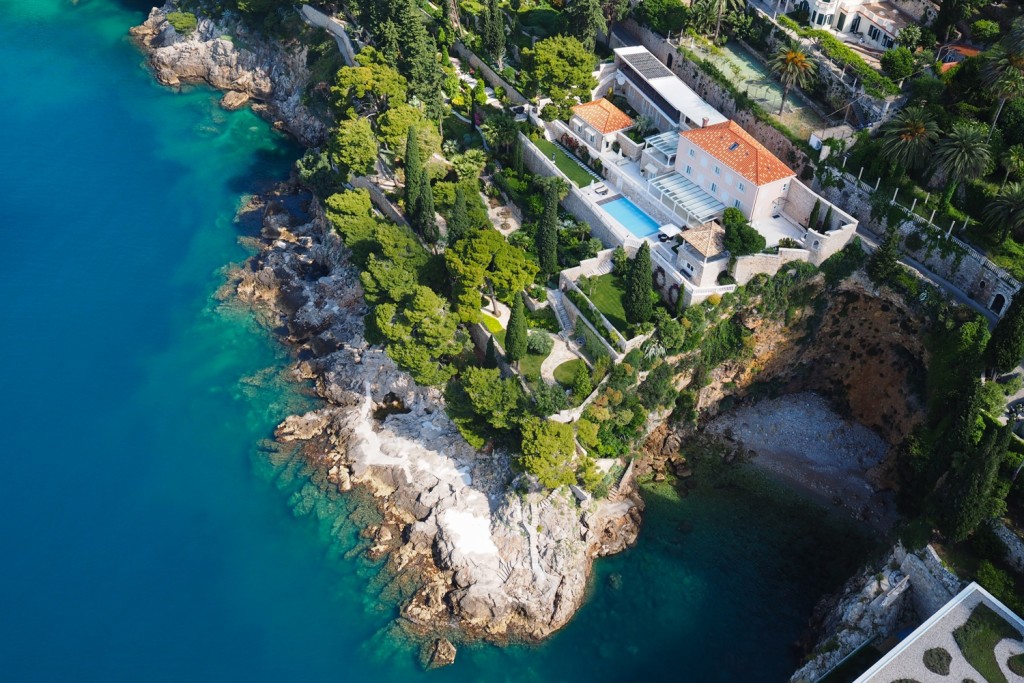 Villa Tiha, Brač
Away from the mainland and on the beautiful island of Brač sits Villa Tiha, perfectly nestled at the end of a path boasting a secluded seafront location. If space and straight edged contemporary is your style then this is one not to be missed! Almost every room, whether it be a living space or bedroom have stunning sea views.
After a sociable BBQ and sunbathing on the terrace you can cool off in the luscious private swimming pool. If you're a true water baby, a few steps down from the house, you will find a secretive spot for some relaxation in the hot tub or venture further and you can dip your toes, or jump straight into the enticing ocean below.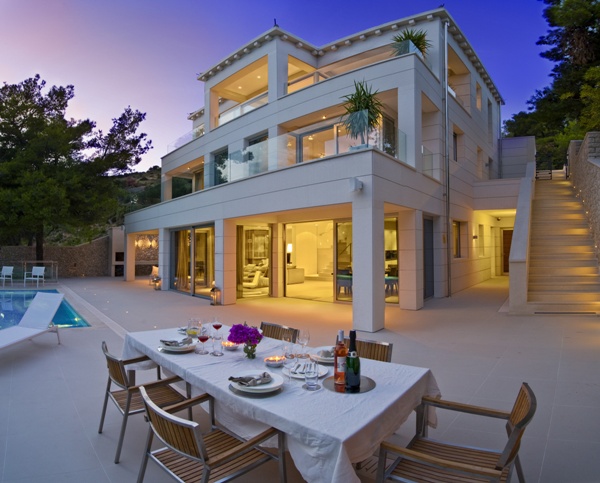 Villa Marija, Split
If you're looking for a home away from home, Villa Marija is the perfect choice! The owner has put her heart and soul into creating this serene sanctuary for Villa Marija's guests. Sure, it has all the fabulous amenities and even more than you would expect from a luxury villa, such as an array of spacious bedrooms, sea views as far as the eye can see, separate living areas for additional guests or staff, outdoor swimming pool, al fresco shower, BBQ and dining terrace, hammock laced trees and its own sea access. But the real beauty has to be the villas sense of comfort, trust me, you won't want to leave!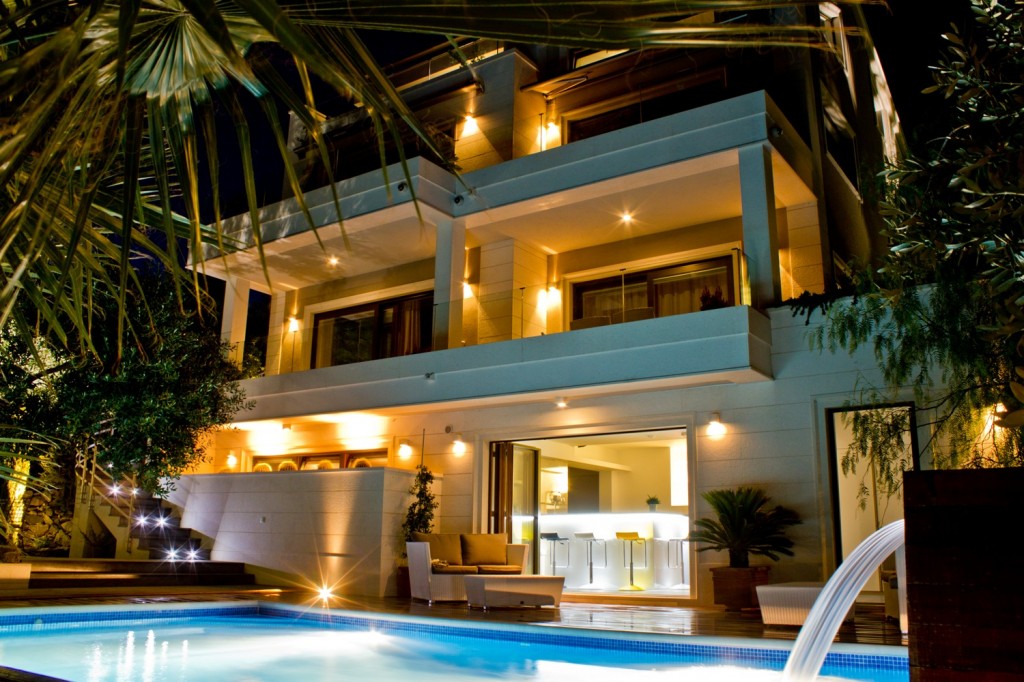 Primošten Lifestyle, Primošten
Entering Villa Primošten Lifestyle, you are greeted with such cleanliness of design that even the doors merge into the walls! With images in your mind of moving bookcases to find secret passageways, behind those doors open up light and airy minimal bedrooms with feature walls and balconies overlooking the sea. Bright colourful accents in the villas feature furniture and wall art make for a fun, yet grown up, place to stay.
Outside you can admire the Primošten coastal views from your stunning pool or terrace and wander down to the waters edge perfect for hopping out on a boat to explore the area and local National Parks.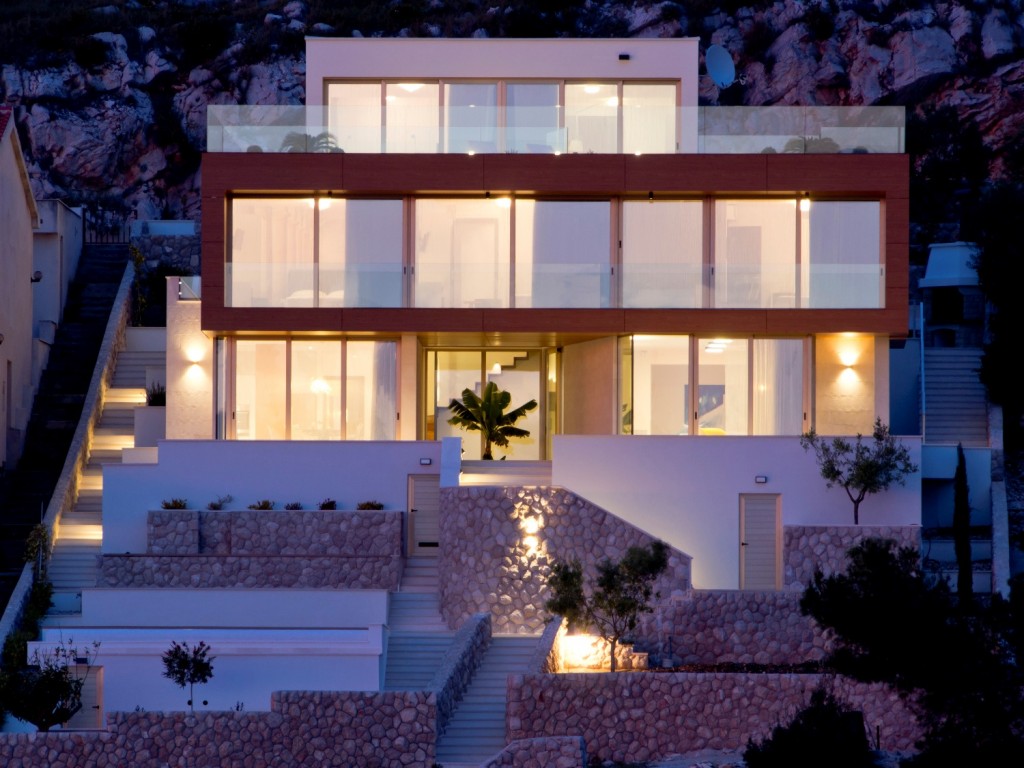 Given these contemporary examples, you would be forgiven for thinking this type of architecture is typical in Croatia. However, its uprising in tourism over the past few years has lead to the introduction of such modern design and is actually a contrast to the stone buildings with forest green shutters most commonly seen elsewhere.
If you can bear to pull yourself away from the luxuries of your villa, and fancy sitting back with designer sunglasses on and champers in hand to admire the view of your luxury villa from the ocean, be sure to hire a boat! We can arrange boat charters of all shapes and sizes, for a day, a week or just about however long you would like before or after departure.
With over 1000 islands in Croatia, private boat charter is the ideal way to explore the stunning coastline and get off the beaten track in search of your own private paradise. We met these guys about to set off on a trip from Split in a very sunny November – not a bad job to have!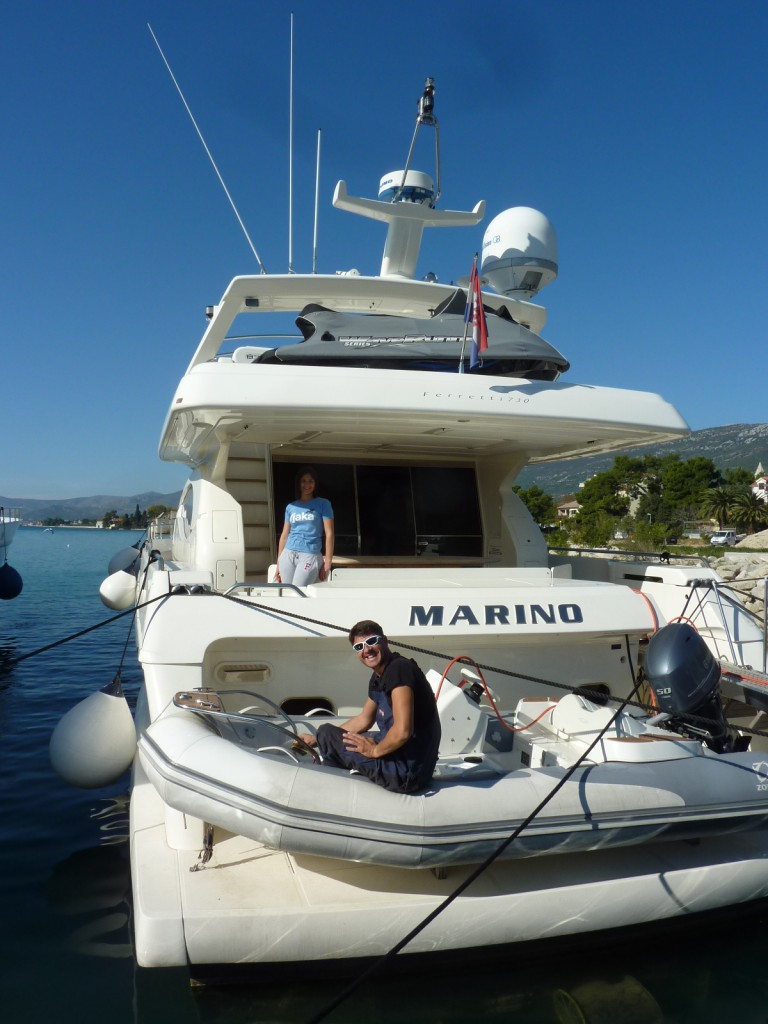 I'm sure this has given you plenty of food for thought for your next holiday! If you would like to discuss your travel plans further please do not hesitate to contact me on +44 1202 203656 or email pippa@villasinluxury.com
Visit our website for full details on the properties listed above and lots of other Luxury Villas in Croatia.