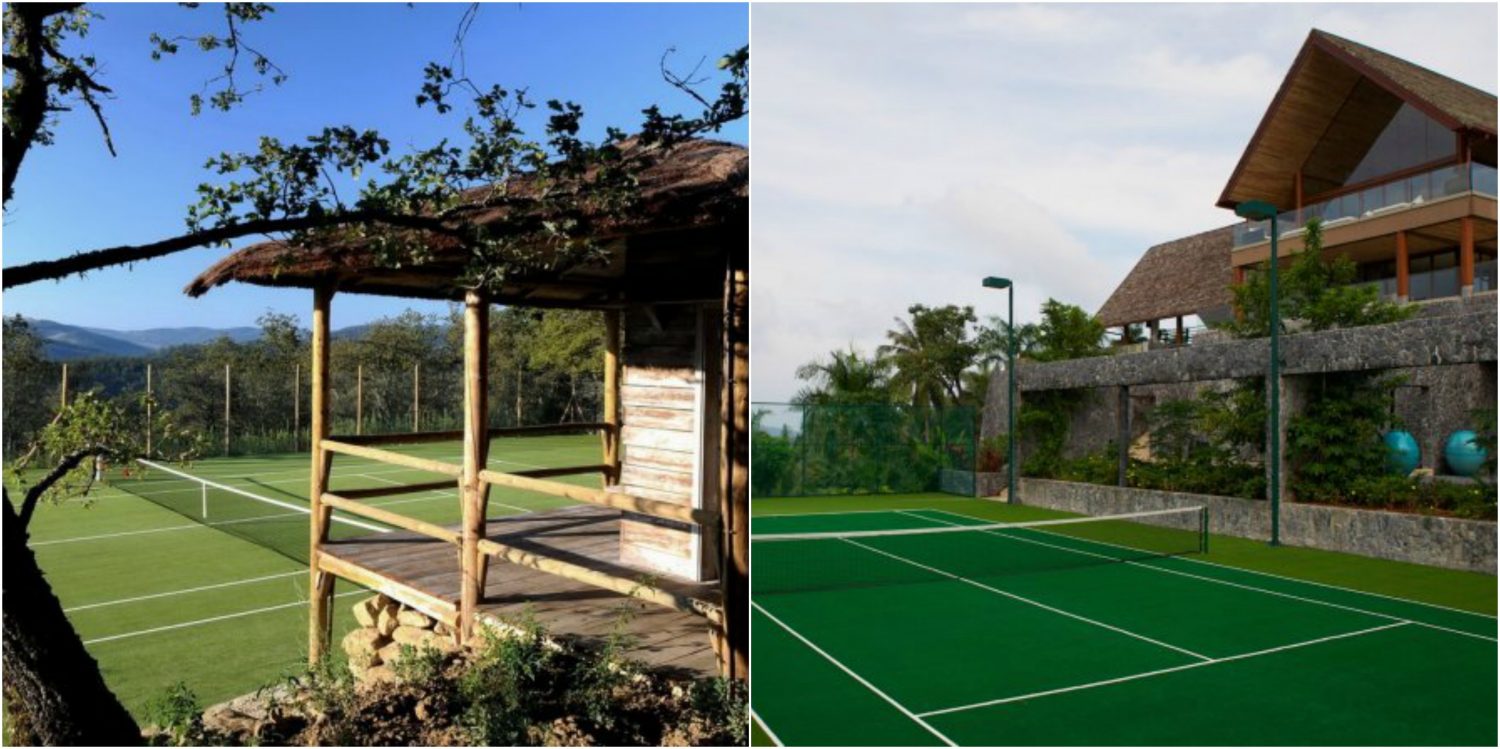 When we receive enquires for luxury villas, the first and most popular request is for a villa with a swimming pool. People like the idea of being able to cool off in the pool. Some people though, such as myself, are unable to sit around the pool all day and like to be active. One of my requests for when I'm looking to book my summer holiday is to have a luxury villa with a tennis court. Here are my picks of the best European villas with tennis courts.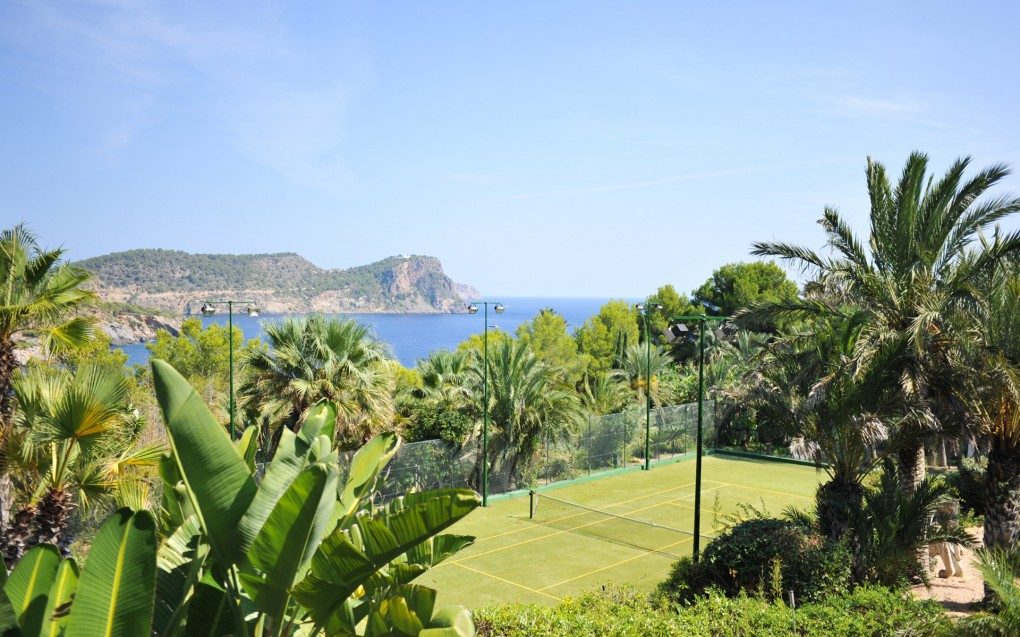 Of all the luxury villas with tennis courts that we offer, Blue Bay would have to be my favourite. It has all of the features you would expect of a luxury villa in Ibiza, plus many more. The floodlit tennis court has a beautiful setting surrounded by mature shrubbery and with the ocean in the distance. If you're struggling to find somebody to play against, the tennis court is also set up with the equipment for self-coaching. The tennis court is just one of many facilities at Blue Bay. After an intense game of tennis you can cool off in one of the two swimming pools or perhaps test your golf swing on the villas own golf hole. With a poolside DJ station and enormous party room this villa is perfectly set up as the ultimate party pad.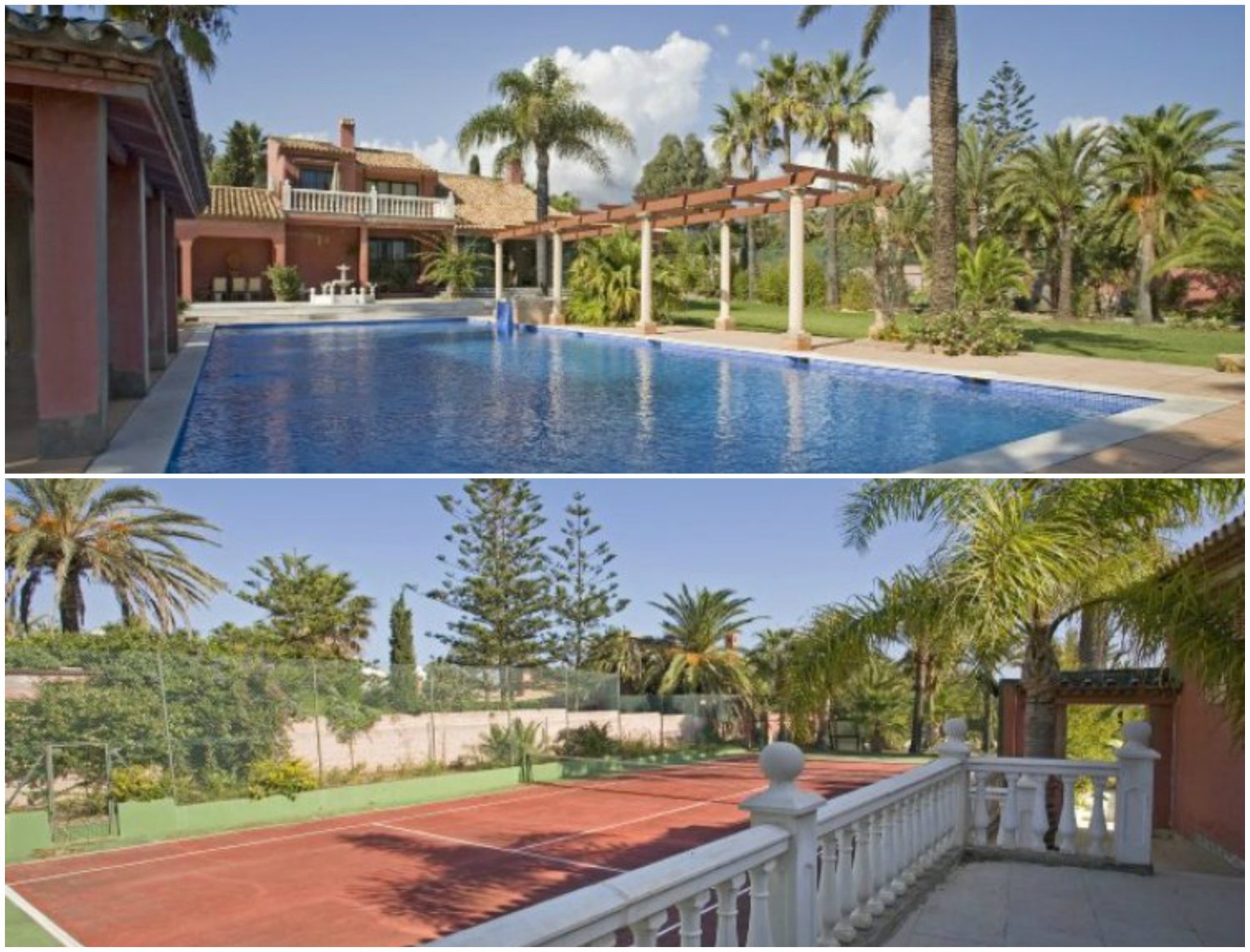 Sitting directly on the beach, Villa La Conchas is in an idyllic setting close to Estepona. The villa has all the facilities you would expect of a luxury villa in Marbella. With a full size tennis court, swimming pool, hot tub and direct beach access this villa is perfect for those who like to be active but equally relax on their holidays. With the famous resort of Puerto Banus nearby, this luxury villa with tennis court is the perfect base for your luxury summer holiday in Spain.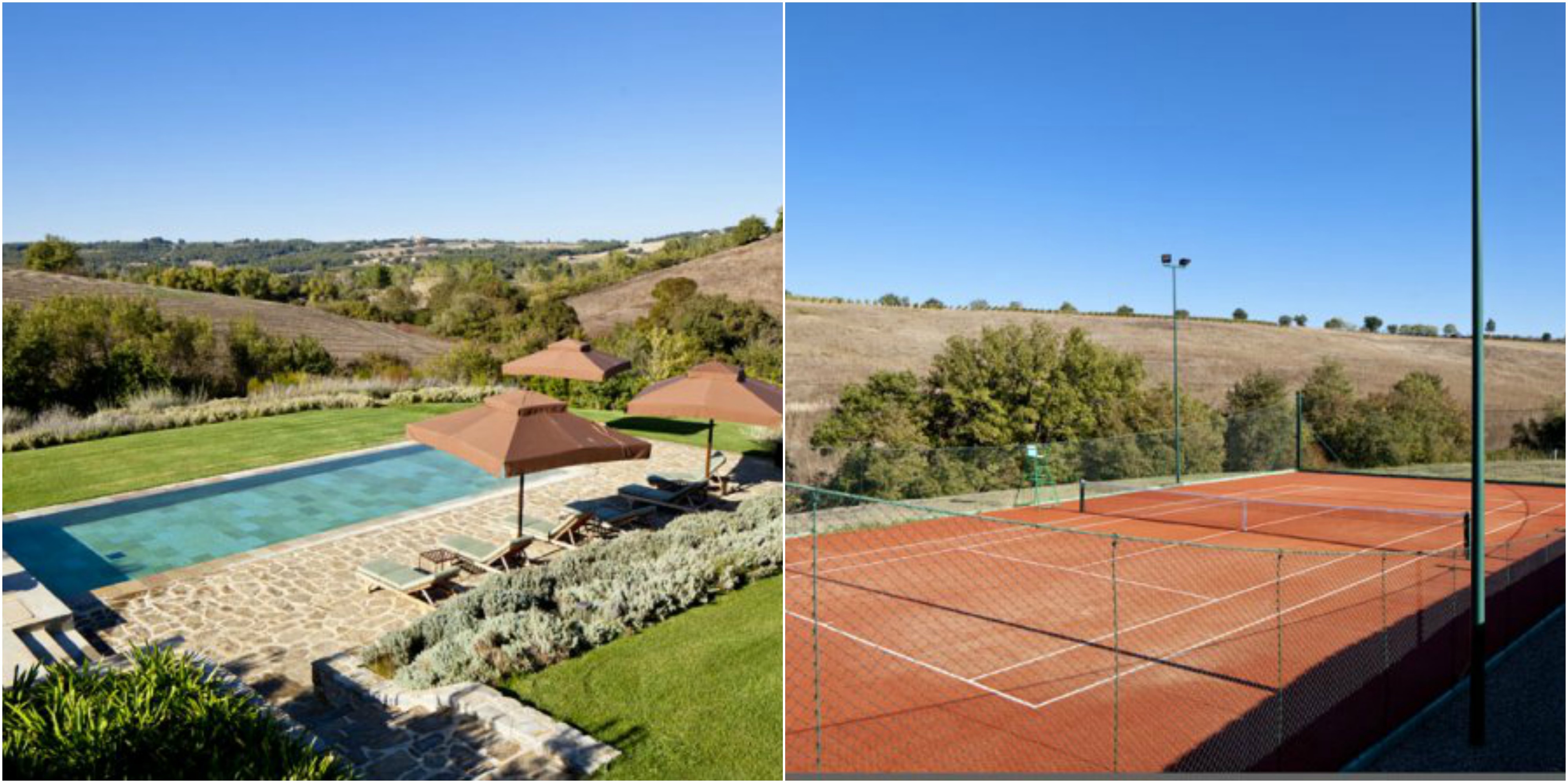 Set in the beautiful Tuscan countryside, Casa Fiumi offers a tranquil setting where you can relax beside the pool with a glass of fine Italian wine or enjoy a late afternoon game of tennis. The villa is located in the fabulous UNESCO World Heritage Site region of the Val d'Orcia and has as its neighbours the Tuscan towns and villages of Pienza – a masterpiece of Roman town planning – and Montalcino, noted for its rich Brunello di Montalcino wine. If you manged to hold off on the wine for long enough you can enjoy either a couple of games or a full match at this luxury villa in Tuscany with a tennis court. The tennis court is shared with a few other properties on the estate but this just gives you extra people to play a game of doubles against.
More than just a villa, Borgo Finocchieto is a completely restored small Tuscan Hamlet. This vast estate can accommodate up to 44 people in a range of different properties. With facilities including a large swimming pool and tennis court, it is easy to see why this large estate is a popular wedding venue. Few wedding venues in Tuscany can compare this this luxurious dwelling. What better place to enjoy a game of tennis in Tuscany, soaking up the views of rolling hills (just try to not take your eye off the ball!), before retiring to the covered courtyards to enjoy local wines and cheeses.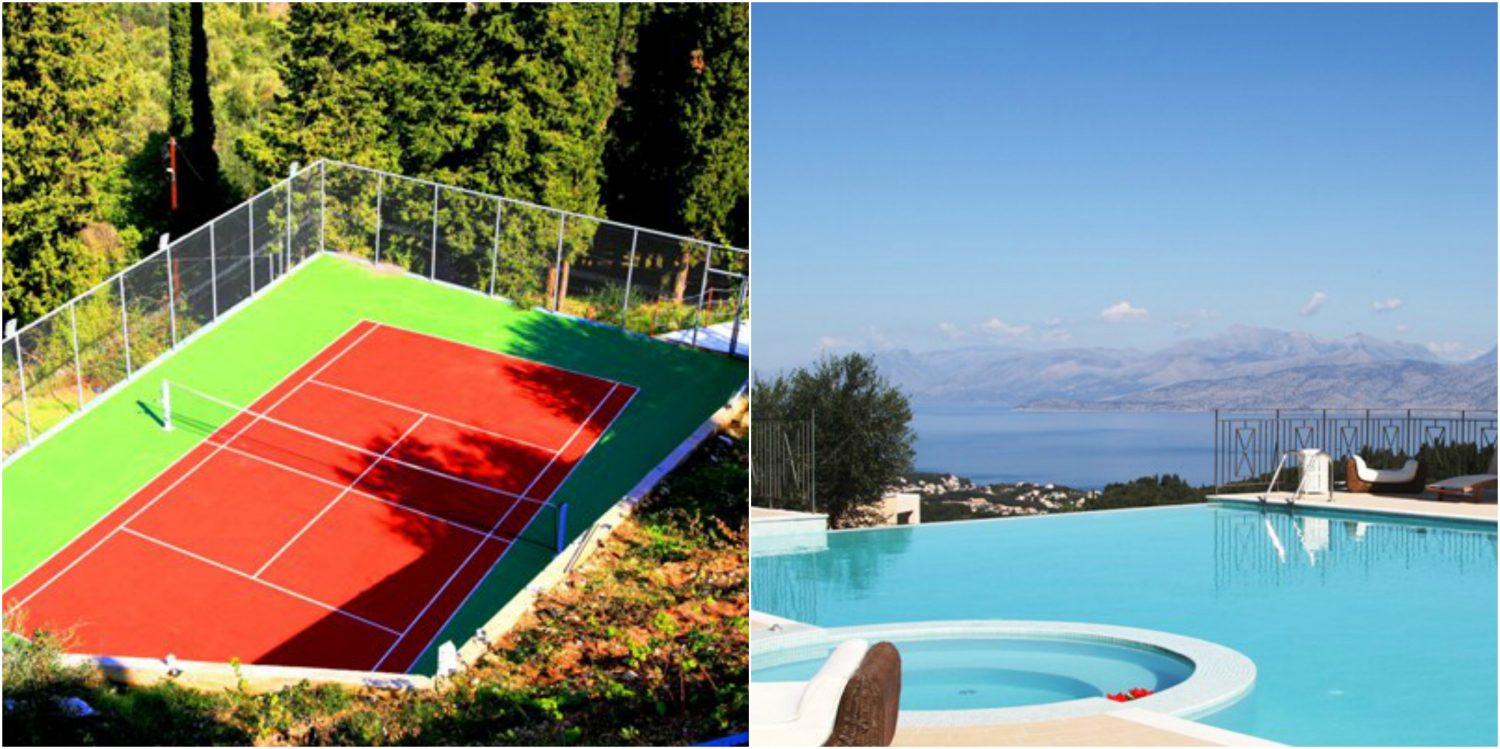 For those looking for a luxury villa in Corfu with a tennis court, then look no further than Villa Arianna. This secluded villa has a floodlit modern tennis court yet this isn't the main attraction of this stunning property. The main attraction of this amazing property is the pool area. An infinity pool gives way to some jaw dropping panoramic views across toward the Greek mainland. This is the perfect family villa in Greece. The kids can keep busy on the tennis court whilst Mum and Dad relax around the pool with a cold beer or glass of wine. This has to be one of the best luxury villas in Greece.
So there we have it, the best luxury villas with a tennis court in Europe. They are all completely unique in their own right but all have the ever-popular tennis court that so many people crave. If reading this blog has got you thinking about your next villa holiday then feel free to give us a call on +44 1202 203 656 or send us an email.